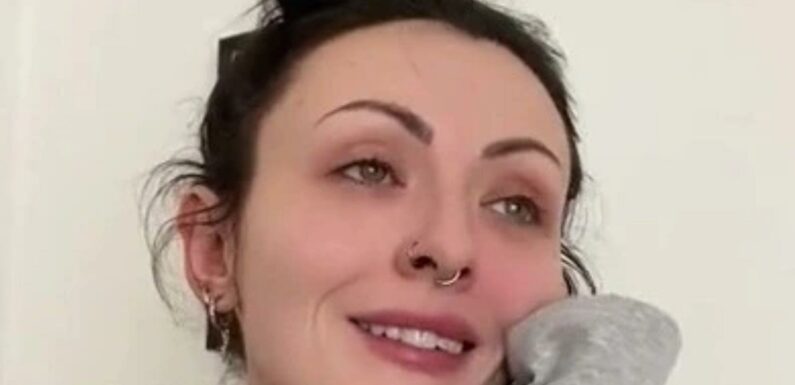 PEOPLE say you'll never know what type of mum you'll be until you actually become one.
But one woman named Erin has taken to TikTok and posted an amusing video sharing the six types of mum you get at playgroups.
In the clip, she begins by impersonating the "crunchy mum."
With her baby in a sling, she can be heard having a pretend conversation and saying: "I'm telling you, coconut oil solves everything!
"Granola…you can't have that hunny, its got milk in it and we're vegan.
"We've got some carrot sticks here."
READ MORE ON PARENTING
I'm a parenting expert – here's why I never use the word 'naughty' on kids
Parenting expert warns the 'naughty step' is making your kids' behaviour WORSE
Next up is the "first time mum."
Cradling her baby carefully in her arms, Erin says: "She's my first, yep first time mum.
FABULOUS BINGO: Get a £20 bonus & 30 free spins when you spend £10 today
"I know she can't actually play with anything here but I just had to leave the house and talk to other adults."
The TikToker then moves on to play the role of the "anxious mum."
Most read in Fabulous
I'm a mould expert… here's my top tip to keep condensation on windows at bay
I decided to tint my eyebrows then fake tan – it was one of my biggest mistakes
Dog expert reveals the worst behaved dogs – people are stunned by his first pick
Doctors told me my baby would weigh 9lbs at birth, but they were way off
Grabbing a baby wipe, she cleans up a teddy bear before pretending to address her child.
"No hunny, we'lljust wipe that down after that dirty little child had that in his mouth."
And then there's not forgetting the "hot mess mum."
With her hair in a messy bun and clutching a cup of much-need coffee, Erin says: "Yeah I'm a bit tired…I haven't slept in like five days."
Then there's the mum who brings her mum for support.
She says: "Mum, mum! He's fine…"
Erin concludes by impersonating the "five kids veteran mum."
"Jake! No, no. Are you bleeding?" she asks.
"Is there a broken bone?
"No, then get on with it. You're alright!
Erin captioned the post: "I'm the hot mess mum."
The video has garnered over 115,000 views, with many taking to the comments section to share what kind of mum they are.
"I'm the 'waaayyy too socially awkward for playgroup' mum," joked one.
A second commented: "I'm the one sitting in the corner, zero social skills but forcing myself to take my baby so she doesn't end up like me."
Read More on The Sun
Shocking video reveals why you should never rub your eyes if you're tired
Shoppers rave about Primark coat that's 'perfect dupe' for £290 North Face version
A third quipped: "I'm vegan, but what my kid eats at playgroup is none of my business."
And another added: "I'm the mum that never went to playgroups because I can't stand other mums."
Source: Read Full Article