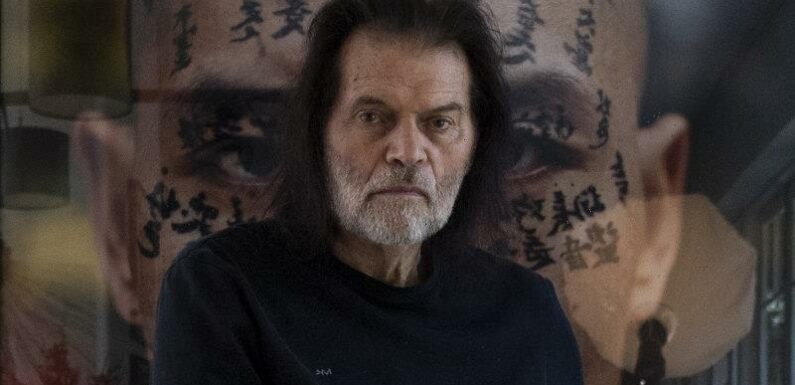 Tributes have flowed for entrepreneur, philanthropist and animal rights activist Brian Sherman, who died this week after a 10-year struggle with Parkinson's disease. He was 79.
"Even when faced with seemingly insurmountable challenges, Brian continued to be an advocate for hope," Australian Museum director and chief executive Kim McKay said.
Brian Sherman at home in 2020. "Brian always had – and still has – a great eye," said his wife Gene said at the time.Credit:Louise Kennerley
"He was driven by a belief that it is our ethical responsibility to do better, to seek solutions and to make positive change in the world," she said.
Sherman and his wife Gene arrived in Australia from South Africa in 1976 with little to their name. With cousin-in-law Laurence Freedman, he founded the investment house Equitilink in 1981.
The Shermans became avid collectors of art for more than 30 years. They established the Sherman Galleries, through which they championed notable contemporary artists including Shaun Gladwell and Imants Tillers and staged Ai Weiwei's first solo Australian exhibition.
Sherman was on the board of the Sydney Organising Committee for the 2000 Olympic Games and chairman of its finance committee. He was president of the Australian Museum Trust from 2001 to 2009.
Gene and Brian with grandchildren Zachy, Cy, Milo and Jasmine at a South African game park in 2017.Credit:Courtesy of the Sherman Family 
Its Crystal Hall was named for the businessman in 2020 in acknowledgment of a $1 million donation the Sherman family made to fund the museum's renovations, dubbed Project Discover.
Downsizing their extensive art collection, the couple gifted works of art to MoMA in New York, Tate Modern in London, National Gallery of Australia and University of Melbourne and numerous large-scale works to the Art Gallery of NSW and Sydney University's Chau Chak Wing Museum.
The Shermans divested a further 100 works at auction in May.
Gene said Brian was a star, a hero, inspiration and husband "without peer – constant in his support of my endeavours, fiercely protective, wise in his counsel, gracious, dignified and elegant even through the long decade when Parkinson's relentlessly tore through his body".
With daughter Ondine, Brian championed the animal rights advocacy group, Voiceless.
"His unswerving devotion to the planet's non-human species – not just the companion animals loved by so many of us – but a devotion from deep inside him to the billions of neglected and forgotten living creatures who, caged and cultivated for our gastronomic pleasure, remain hidden from sight," Gene said.
Ondine Sherman said her father never wavered in the belief that they could make a difference for their animal kin.
"He gathered inspiring people, dedicated his own personal resources, activated his creative out-of-the-box thinking, and, together with a tonne of hard work, we built Voiceless into a force for good. A strong believer in animal rights, animal law, and the power of persuasion, Brian's tenacity and devotion to animal protection were infinite.
"He led with a big, kind heart, as well as strategy, intelligence, generosity and charisma. Those who had the privilege of knowing him, or even sharing a conversation, often felt they had been deeply touched and changed."
Sherman documented his struggles with Parkinson's disease in his memoir, Walking Through Honey. It was a condition that affected his speech and mobility.
On publication, Sherman said he felt he had a civic duty to document his life with the disease. "It will be a permanent record that bears witness to my experience," he wrote.
He is survived by his wife Gene, children Emile and Ondine, their partners Caroline and Dror, and six grandchildren.
A cultural guide to going out and loving your city. Sign up to our Culture Fix newsletter here.
Most Viewed in Culture
From our partners
Source: Read Full Article