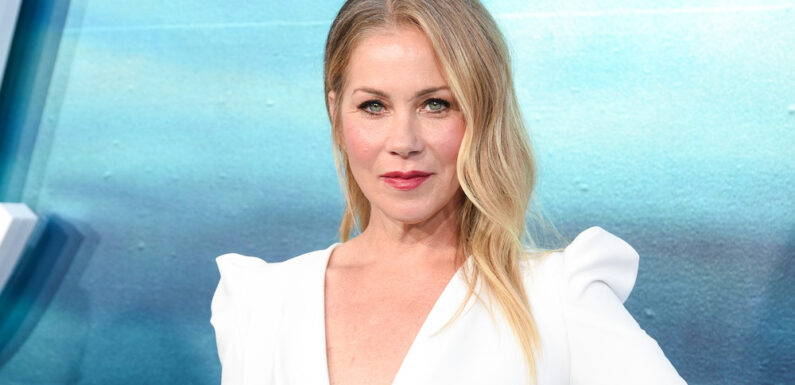 Christina Applegate told Vanity Fair that Season 3 of Netflix's dark comedy "Dead to Me" may have been her last time acting on-camera. After revealing that she was diagnosed with multiple sclerosis in August 2021, Applegate has been candid about the effects the disease has had on her life.
"I can't even imagine going to set right now," Applegate told Vanity Fair. "This is a progressive disease. I don't know if I'm going to get worse."
After her diagnosis, Applegate went on to film the entire third season of "Dead to Me," a task that she said was grueling for her to complete.
"Season [3] was written over a year before this all was shot," she said. "None of us knew I was going to be sick and gain 40 pounds from medication and have immobility."
Applegate played Jen Hardy in the series, a realtor whose world is turned upside down when her husband is killed by a hit-and-run driver. Linda Cardellini co-starred as Judy Hale, who befriends Jen at a grief support group and has a huge secret: she's the hit-and-run driver that killed Jen's husband. Applegate told Vanity Fair the two had an instant connection.
"I'm probably not going to work on-camera again, but I'm so glad that I went out with someone who is by far the greatest actress I've ever worked with in my entire life, if not the greatest human I've ever known," Applegate said.
While fans of "Dead to Me" are eager to see the show in a fourth season, Applegate doesn't think that she would want to reprise her role of Jen. "I miss my friends. I miss Linda [Cardellini]. I miss Liz [Feldman]. I miss James [Marsden]," said Applegate. "I miss the experience of it, but at the same time, because it was such an incredible struggle this last year, I'm relieved that I no longer have to push so hard to get through my day."
Applegate also said she plans to shift her focus to pursuing more voiceover work as opposed to on-camera acting. "I can do voiceover stuff because I have to support my family and keep my brain working," she said.
Read More About:
Source: Read Full Article