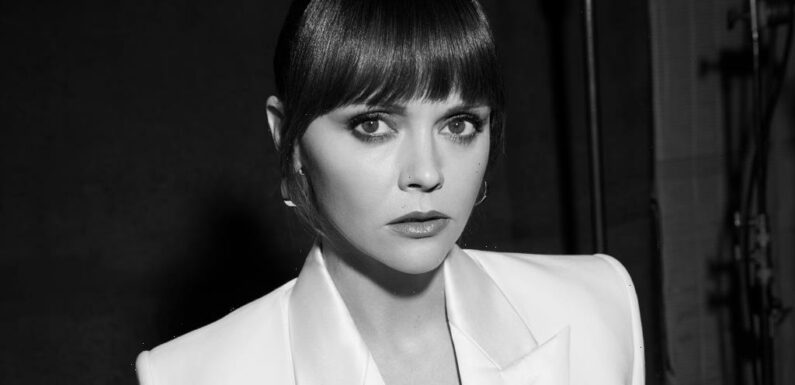 Christina Ricci revealed on a recent episode of "The View" (via Entertainment Weekly) that she once was threatened over refusing to perform a sex scene in a certain way. The "Yellowjackets" star was asked by the talk show's hosts how film and television sets have changed over the years for young woman, to which she said they're heard more clearly when they state their boundaries.
"It's really great," Ricci said. "Us older ladies talk about it all the time. It's amazing to see that they don't necessarily have to go through the things we had to go through. They're able to say, 'I don't want to do this sex scene,' 'I'm not going to be naked.' They can set boundaries for themselves that we were never allowed to do."
Ricci added, "Someone threatened to sue me once because I didn't want to do this sex scene in a certain way. It's really changed and it's great to see."
During a conversation last year with "Euphoria" Emmy nominee Sydney Sweeney as part of Variety's "Actors on Actors" series, Ricci mentioned that she was once threatened with a lawsuit on a movie set. She didn't reveal at the time that it was over refusing to do a sex scene.
"I remember once on a movie saying I wasn't comfortable with something and they threatened to sue me if I didn't do it," Ricci said at the time. "That would never happen now. I didn't do it anyway. And they didn't sue me."
Talking to Sweeney about performing nude scenes, Ricci added, "The thing that made me more uncomfortable was other people being uncomfortable with me being naked. So what I did, and you probably wouldn't be allowed to do this now — I just stayed naked. I was like, 'Don't make me feel weird, like I'm the person who has to be ashamed.'…I haven't done a sex scene in a couple years. I'm at that age where they don't ask you to do them so much anymore. I mean, I don't really enjoy them."
Ricci is currently making the press rounds in support of "Yellowjackets," the Emmy-nominated Showtime series that returns for its second season on March 24.
Read More About:
Source: Read Full Article