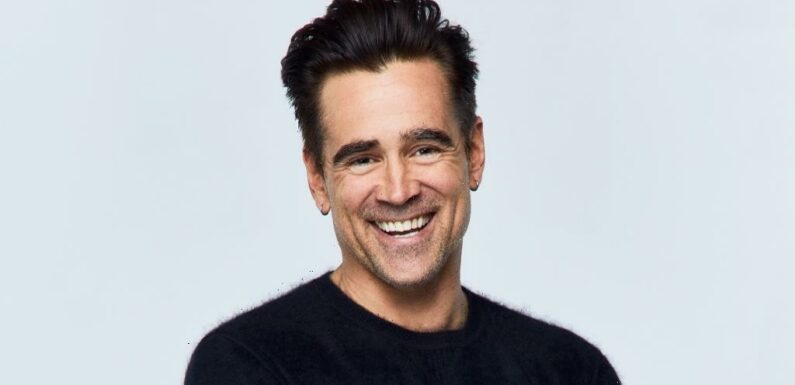 Colin Farrell is basking in the glow of delivering four acclaimed performances in 2022 and receiving his long overdue first Oscar nomination for "The Banshees of Inisherin." Next, he's gearing up to reprise his role as Oz — a.k.a. the Penguin — for the spinoff television series to Matt Reeves' "The Batman," which he starts shooting on Feb. 28.
"It's going to be an eight-part thing," Farrell tells Variety's Awards Circuit Podcast. "Around Oz's rise to power, filling that power vacuum created when Falcone was killed. Matt's idea was to have the Penguin show begin about a week after the end of the Batman film. And if it works, if the trajectory is interesting, and the audience goes for it, and we do our jobs right, the second Penguin feature will pick up where the HBO show will end."
On this episode of the podcast, Farrell discusses receiving his first Oscar nomination for playing Pádraic, the milk farmer with a lovable donkey in "The Banshees of Inisherin." In addition, the 46-year-old Irish star talks about his successful year, which included acclaimed performances in "After Yang," "Thirteen Lives" and "The Batman," where he played the villainous Penguin. Also, after reading the scripts for the first five episodes, he talks about what to expect with the TV show. Listen below:
Written and directed by Martin McDonagh, "The Banshees of Inisherin" tells the story of Pádraic (Farrell) and his relentless quest to find out why his best friend, Colm (Brendan Gleeson), doesn't want to talk to him anymore. Along with his sister Siobhán (Kerry Condon) and Dominic (Barry Keoghan), the son of a village policeman, "Banshees" is a fascinating tale surrounding the complexities of morality and forgiveness, bringing forth a refreshing and touching dramedy.
"Banshees" was the second most Oscar-nominated film, receiving nine nods — best picture (Graham Broadbent, Peter Czernin and McDonagh as producers), director (McDonagh), actor (Farrell), supporting actor (Gleeson and Keoghan), supporting actress (Condon), original screenplay (McDonagh), film editing (Mikkel E.G. Nielsen) and original score (Carter Burwell). The film was also nominated for 10 BAFTAs and five SAG Awards prizes, performing phenomenally on the awards circuit.
Farrell is being prideful of his beloved Ireland scoring its first nom for international feature with "The Quiet Girl." He tells us how his beloved co-star Condon went over to his house at 5 a.m. PT on Oscar morning wearing "denim on denim," and gets beautifully candid about being an advocate for disability awareness and finding kindness in the world.
"I think human beings are at our best when we're curious about all this, about ourselves," he says. "Not to the degree of self-obsession, but when we question or wonder why we are the way we are as individuals. I think there's incredible power in the vein of liberation in that."
Also in this episode, Academy Award-winning composer Justin Hurwitz ("La La Land") breaks down the challenges of bringing the music for Damien Chazelle's "Babylon" to the screen. The Los Angeles native discusses getting to meet his musical inspiration John Williams at this year's Golden Globes Awards and how he got his unconventional start in Hollywood by writing television episodes for "The Simpsons," "The League" and "Curb Your Enthusiasm."
Finally, the Awards Circuit Roundtable breaks down the controversy and the latest news on Andrea Riseborough's surprise inclusion for "To Leslie." That led to the Motion Picture Academy announcing a "review" of campaign procedures, and then ultimately choosing not to rescind her nomination. What can we expect next from the story that gripped pundits for the last week?
Variety's "Awards Circuit" podcast, produced by Michael Schneider, who also co-hosts with Clayton Davis, is your one-stop listen for lively conversations about the best in film and television. Each week "Awards Circuit" features interviews with top film and TV talent and creatives; discussions and debates about awards races and industry headlines; and much more. Subscribe via Apple Podcasts, Stitcher, Spotify or anywhere you download podcasts. New episodes post weekly.
See the latest film predictions, in all 23 categories, in one place on Variety's Oscars Collective. To see the ranked predictions for each category, visit Variety's Oscars Hub.
Read More About:
Source: Read Full Article