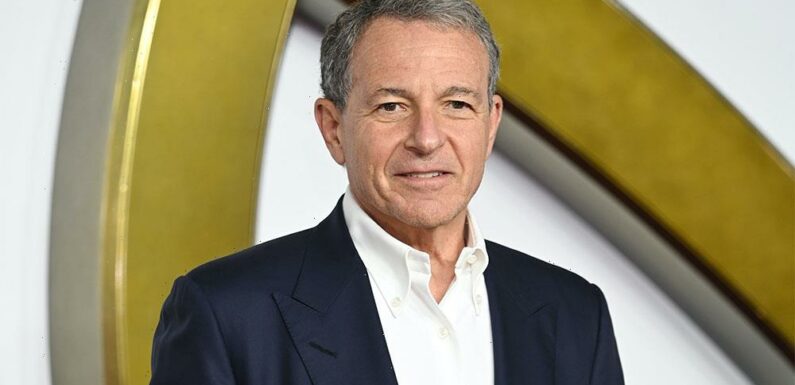 With Bob Iger back in the CEO seat at Disney, will he look to grab full ownership of Hulu from Comcast — or will the company sell its stake as it looks to refocus its streaming portfolio?
Iger, not yet 90 days in his reprise as Disney's CEO, was noncommittal on the question of Hulu's future when asked an interview Thursday on CNBC's "Squawk on the Street." Disney currently owns 67% of Hulu, while Comcast owns the remaining 33%.
"Everything is on the table right now, so I am not going to speculate whether we are a buyer or a seller of [Hulu]," he said. "But I obviously have suggested that I'm concerned about undifferentiated general entertainment, particularly in the competitive landscape that we are operating in, and we are going to look at it very objectively and expansively."
Comcast and Disney inked their deal in May 2019, which gave Disney control of Hulu. Comcast has the right to sell its ownership stake to Disney as early as January 2024, and conversely Disney can require Comcast to sell it at that point.
Prior to Iger stepping back at the helm, ex-CEO Bob Chapek had expressed an interest in doing a deal with Comcast to bring Hulu fully into the Mouse House fold sooner rather than later — while Comcast CEO Brian Roberts countered that he'd be interested in buying out Disney's majority share.
Iger's comments about Hulu come after Disney beat Wall Street earnings estimates for the December 2022 quarter. Iger announced that Disney is eliminating 7,000 jobs, part of a strategy to reduce costs by $5.5 billion, and announced a reorganization of the company into three core business segments: Disney Entertainment, headed by co-chairs Dana Walden and Alan Bergman; ESPN, led by Jimmy Pitaro; Disney Parks, Experiences and Products, led by Josh D'Amaro.
In the period, Disney+ registered its first-ever decline in subscribers — shedding 2.4 million — driven by losses at Disney+ Hotstar, the version of the service available in India and parts of Southeast Asia. Hulu gained 800,000 subscribers in the quarter to stand at 48.0 million at the end of 2022.
Read More About:
Source: Read Full Article