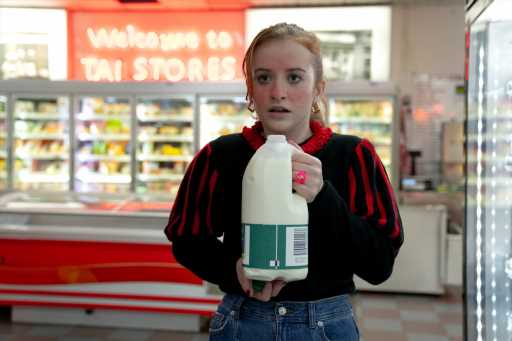 EXCLUSIVE: Disney's international teams are braced for layoffs and content cuts.
Multiple sources both inside and outside the Mouse House have told Deadline they are expecting redundancies and budget cuts to come shortly, and that these plans are currently being finalized.
Disney has approximately 5,000 staff outside the U.S., we understand, with around 40% based in Hammersmith, West London, and others stationed across Europe and Asia. Disney+'s content team is based in the English capital and reports to Diego Londono, the organization's EVP, Media Networks and Content, while there are boots on the ground in key territories such as France and Germany.
Related Story
Disney Streaming Strategy: CEO Bob Iger Tells Shareholders Marvel, Star Wars, Disney And Pixar Titles Will Stay Exclusive, But Others Could "On Occasion" Be Licensed To Third Parties
Disney CEO Bob Iger is understood to have journeyed to London late last month, during which time he met staff and visited studios where Disney films are being shot.
Disney's shareholder meeting took place yesterday and the first of three rounds of around 7,000 layoffs started last week as CEO Bob Iger seeks $5.5BN in cost savings. Managers had been finalizing details of the new structure. Sources have described the second round – which will likely come in a few weeks – as "the big one" and a "bloodbath." The third is expected before the summer.
Outside the U.S., insiders said they are waiting with bated breath. As the Disney+ content teams are the most numerous, they are likely to face cuts but areas such as marketing and legal are also under threat. It is unclear at this point whether the international layoffs would comprise part of the 7,000 or be additional.
One source said, "Undoubtedly there will be cuts, so we are waiting for names and headcount details to emerge."
Another insider said the international division is "right in the midst of [the decision-making]," although this source expects to be hit harder by budget cuts than redundancies. Should redundancies form part of the plan, they could take longer to organize than the U.S. due to the UK's differing labor laws.
Some of the nerves were put down to the imminent departure of Rebecca Campbell, the Chairman of International Operations, whose exit was announced a day after Iger's proposed layoffs emerged in February. "Those with reporting lines into her will be worried," said a source.
Campbell is set to depart in June after a transition period and there has been no news on her replacement. She is credited with rolling out Disney+ across Europe, the Middle East, Latin America and Asia, and for overseeing the Star+ streamer in Latin America. Her exit comes after 26 years.
The news comes after a period during which the U.S. streamers' international divisions have been mostly protected from the mass layoffs that have also been actioned by the likes of Netflix, Paramount and Warner Bros. Discovery. Streamers see growth and subs opportunities outside the U.S. and want to keep riding the non-English-language content wave created by the likes of Squid Game.
Disney+ has been ambitious since launching a content team outside the U.S., targeting 60 international originals in its first two years, a target that it was on track for prior to the U.S. layoffs. Speaking to Deadline in October, Londono rejected any notion he would "change direction" due to the shifting climate, but things have developed further since then and unforeseen changes have come to pass.
Disney+'s key international originals include the likes of Extraordinary from Killing Eve producer Sid Gentle, France's Oussekine and Parallels and Italy's The Ignorant Angels. Shows in production include the big-budget A Thousand Blows, which is an upcoming Victorian period drama penned by Steven Knight and starring Stephen Graham, Malachi Kirby and The Crown's Erin Doherty, along with adventure series Nautilus and an Australian adaptation of The Artful Dodger.
Disney is gearing up for Star Wars Celebration Europe this week in London. Events begin at the ExCel Centre in London on Friday (April 7) and run across the Easter weekend, ending on Monday evening.
Disney declined to comment on the cuts.
Must Read Stories
Disney EMEA Staff Bracing For Layoffs & Content Cuts
Michael Mann Eyeing 'Heat 2' As Next Film; Warner Bros In Negotiations, Adam Driver In Talks
Sets Strike Authorization Vote Date: "Must Demonstrate Our Willingness To Fight"
Donald Trump Wins Bid To Keep TV Cameras Out Of Tuesday's Arraignment Hearing
Read More About:
Source: Read Full Article