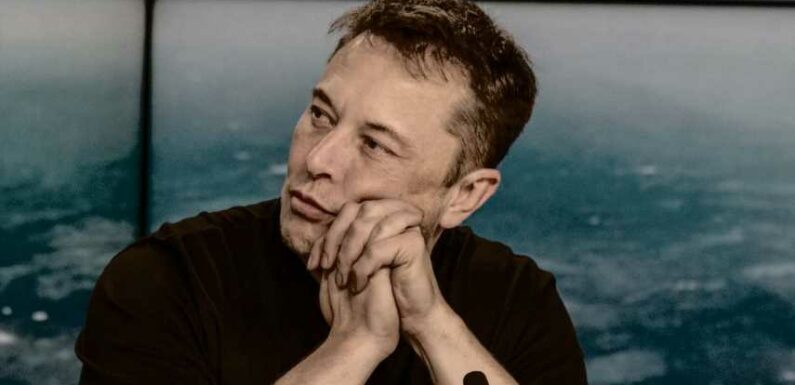 Elon Musk is one of the richest people in the world, but he's no stranger to financial difficulties. Most recently, the billionaire became the first person ever to lose $200 million – and his expensive twitter acquisition may be to blame.
According to a report made by Bloomberg, Elon's net worth decreased significantly in the last two years. At his peak, he was worth $340 billion in November 2021. However, his net worth is now estimated to be $137 billion, meaning he lost over $200 million in the last year and a half.
RELATED: Kanye West's Ex-Bodyguard Will Expose Him In New Documentary
The report says that the dip in wealth can be explained by the lowered demands for Teslas, starting last year.
The electric car market expanded significantly in 2022, offering consumers more options. As a result, Tesla missed its growth targets and also scaled back production. Just last month, Tesla launched a sale in order to increase sales and clear out its inventory – a move that the car brand never does.
Another factor in Elon's lowered wealth is likely his billion-dollar Twitter acquisition. The SpaceX founder officially purchased the social media platform last fall in a $44 billion deal, after originally trying to back out.
A post shared by elonmusk (@elonmusk)
Elon has also garnered criticism for selling a high number of Tesla shares in a short amount of time, likely to fund the acquisition. He's sold over $36 billion in Tesla shares in recent years, but over half have taken place since the Twitter buyout.
The businessman even promised to stop selling Tesla shares in April (amid backlash from investors), only to go back on his word a few months later.
Elon himself has admitted that Twitter is hemorrhaging millions of dollars per day, which had led him to take a number of cost-saving measures. This includes introducing a paid version of Twitter, which offers users benefits like a blue verification check mark.
Thousands of Twitter employees have also been laid off to save on expenses, which has led to multiple lawsuits.
Despite Elon's efforts, Twitter has continued to struggle. Many advertisers cut ties with the platform amid its controversial moves. Additionally, many users (including famous ones) have deleted their accounts.
Earlier this month, it was reported that Elon is being sued over unpaid rent at Twitter headquarters. The social media site was evicted after falling over $130,000 behind on rent. Elon apparently wanted to renegotiate the lease to help with Twitter's finances, but its gotten him into a deeper hole. It remains to be seen how this further impacts the billionaire's net worth.
Sources: CNN, Bloomberg,
Source: Read Full Article