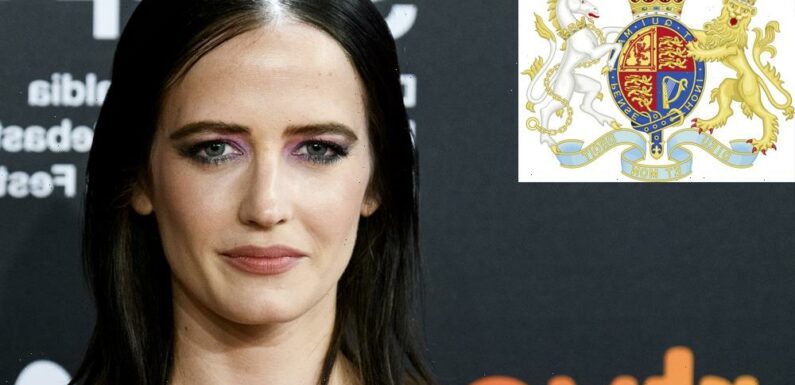 James Bond star Eva Green is set to appear in court in London later this month in a bid to win a long-running legal dispute with UK producers White Lantern Film.
This is the case that first arose back in late 2019 following the collapse of UK project A Patriot, which Green was due to star in and executive-produce. The case is essentially about determining which party was to blame for the collapse, with both parties having competing narratives on the issue.
At the time, Green claimed she was entitled to a $1M fee she agreed at the outset of the project, arguing that since she had a "pay or play" contract she was owed the money regardless of the film's collapse before cameras rolled.
Related Story
'Liaison': Apple Sets Vincent Cassel & Eva Green Series As First Anglo-French Original
The actress's most recent pleading lays bare her breach of contract claim against the producers, including various concerns about the "disorganised and shambolic" pre-production and that the initial budget of €10M was halved and so became a "hopelessly inadequate amount" to make the film.
White Lantern is defending her claim, alleging that the actress's conduct was unreasonable and in breach of her contractual obligations so she is not entitled to her fee. According to their pleading, the producer and financier SMC allege Green had no intention of completing the production and they are counterclaiming for millions in losses allegedly caused by Green's conduct.
As part of its evidence, White Lantern will be leaning into messages sent by Green which it unearthed via a court-ordered discovery process. The email and Whatsapp messages reveal that Green called one producer a 'f****** moron" and the financial backers "a***holes". She also jokingly referred to herself as "Cruella" when discussing the production team.
Green has vehemently denied the allegations that she derailed the movie. Her lawyers previously said: "Ms Green was at all times ready to perform her contract, and she remained willing and able to proceed in reliance thereon. It was the bridge financiers and White Lantern who unilaterally shut down the production in early October 2019."
Sci-fi movie A Patriot was also due to star Charles Dance and Helen Hunt.
The trial is due to start in London the week commencing 23rd January, most likely at either the Rolls Building or the nearby Royal Courts.
A spokesperson for White Lantern Film and SMC told us: "These legal proceedings arise out of a failed independent film project in which White Lantern was the production company and SMC was bridge lender. Ms Green was contracted to provide her acting and executive producer services for a fee of $1M (circa £830,000). The production did not proceed, it is alleged, because of Ms Green's wrongful conduct – yet Ms Green commenced this litigation to receive her fee.
"The parties' respective positions are detailed in publicly available Court documents. Those documents were amended last year, with the permission of the court, to allege – in addition to breach of contract – unlawful means conspiracy and deceit involving Ms Green.
"White Lantern and SMC are disappointed to have had to resort to litigation with an actor for the first time in their history. They are confident in proving their defence and counterclaim at trial in the High Court later this month and recovering the substantial losses which they allege were suffered because of Ms Green's conduct."
Representatives for Eva Green declined to comment.
Casino Royale, Penny Dreadful and Sin City actress Green is next due to star in big-budget European adaptation The Three Musketeers alongside Vincent Cassel, Romain Duris, Louis Garrel and Vicky Krieps.
White Lantern Films' movies include 2014 feature Emulsion and 2016 thriller K-Shop. SMC is a division of financier Sherborne Media, whose credits include Greenland and Midway.
Must Read Stories
Mediawan CEO Talks Buying Brad Pitt's Plan B & Firm's Growing Ambition
'Parade' Revival With Ben Platt & Micaela Diamond Announces Broadway Run
Staffers Returning To Office For Four Days A Week Starting This Month
'Walking Dead's Robert Kirkman & AMC Call Semi-Truce In Profits Battle Suit Ahead Of Trial
Read More About:
Source: Read Full Article