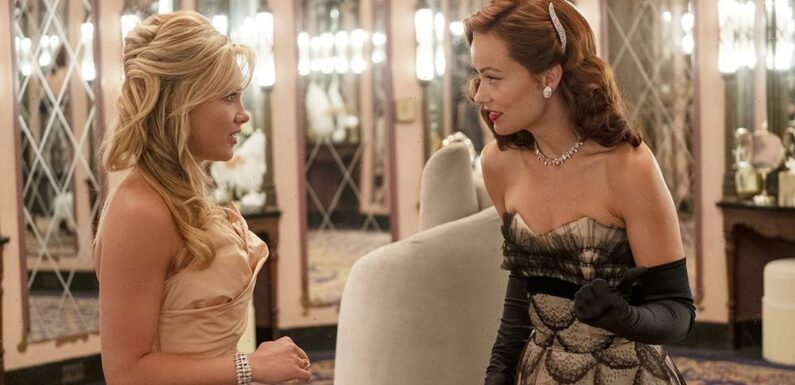 "Don't Worry Darling" star Florence Pugh took to Instagram to write a heartfelt tribute to the film on its release date, as well as share a group of pictures from behind the scenes, including one with director Olivia Wilde.
"It's here.. and ready to be seen," Pugh wrote. "@dontworrydarling is in cinemas! We met so many talented people, visited some insane locations, worked hard in the desert dust and looked good whilst doing so. (Thanks to @hebathormakeup and @jaimeleigh.hair and @ariannephillips)
"Thank you to all those who have bought tickets and those who have already seen it – whenever I watch massive impressive movie moments on massive screens I always remind myself that there is a boom just inches from the frame I'm watching. Or marks on the floor just below the actors waists. It's crazy to think that each set up and scene takes a large portion of a day to execute, and on this one.. there was a lot to execute!
"Explosions, car chases, cocktail balancing, underwater sequences, running, drinking, more running..
This film was such an epic story on such a large scale to shoot, all while during peak Covid times. For that I will always be grateful. To all of you who helped make this, your dedication and love was seen daily – thank you.
"With that, here are some pics I took from this time. More to come! #dontworrydarling."
"Don't Worry Darling" made $3.1 million at the box office from Thursday night previews.
See Pugh's full post below.
https://www.instagram.com/p/Ci3RkQaoNDy/
A post shared by Florence Pugh (@florencepugh)
Read More About:
Source: Read Full Article