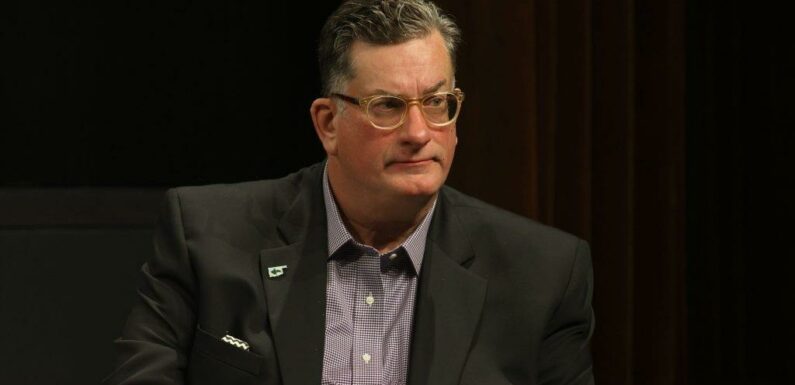 Former ABC News producer James Gordon Meek was arrested Tuesday night on criminal charges related to his alleged transportation of images of child sexual abuse.
According to the Department of Justice, law enforcement "seized multiple devices that allegedly contained evidence of the transportation of images of child sexual abuse" in a court-authorized search of Meek's residence, located in Arlington, Va., in April 2022.
Several of Meek's devices allegedly held images depicting children engaged in "sexually explicit conduct," as well as numerous "sexually explicit" chat conversations with other users who "expressed enthusiasm for the sexual abuse of children." According to the DOJ, "in two of those conversations, a username allegedly associated with Meek received and distributed child sexual abuse materials through an internet-based messaging platform."
Per court documents, the investigation into Meek, 53, was "initiated from an investigative lead sent by Dropbox and ultimately received by the FBI Washington Field Office's Child Exploitation and Human Trafficking Task Force."
If convicted, Meek faces a mandatory minimum of five years in prison. The maximum penalty is 20 years.
Meek, who had been working at ABC for nine years, abruptly resigned from the network following the FBI raid at his Virginia home. His credits include "Nightline" and "20/20," as well as the Hulu documentary "3212 Un-Redacted," about the deaths of four U.S. Special Forces soldiers in Africa and a government cover-up. Meek was nominated for four Emmy awards, winning one in 2017 for ABC News' breaking news coverage.
Assistant Attorney General Kenneth A. Polite, Jr. of the Justice Department's Criminal Division, U.S. Attorney Jessica D. Aber for the Eastern District of Virginia and Special Agent in Charge Wayne A. Jacobs of the FBI Washington Field Office's Criminal and Cyber Division made the announcement of Meek's criminal charges. Prosecuting the case are Trial Attorney Whitney Kramer of the Criminal Division's Child Exploitation and Obscenity Section and Assistant U.S. Attorney Zoe Bedell for the Eastern District of Virginia.
Read More About:
Source: Read Full Article