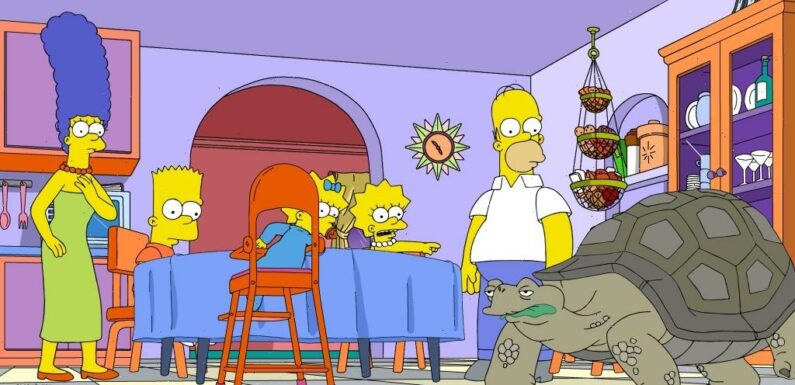 Fox Entertainment and Hulu — which are both under the Disney umbrella — announced a multiyear content deal renewal, encompassing in-season streaming rights for Fox's primetime shows.
The pact also includes "an extensive multiplatform strategic marketing alliance," the companies said. That will feature joint Fox and Hulu branding across all Fox-owned and "external marketing touchpoints" to "align live and on-demand viewing messaging of Fox content."
Under the terms of the agreement, all Fox primetime entertainment programming — including "The Simpsons," "Family Guy," "The Cleaning Lady," "The Masked Singer" and "Next Level Chef" — will continue to stream on Hulu the next day following linear telecast.
The renewal comes after after Fox Entertainment and Hulu entered into a major program output deal, announced last February, which lets Hulu stream all out-of-season episodes of key Fox unscripted and animated programs.
"Our long-standing, valued partnership with Hulu consistently generates impressive results and creates an important pathway for our scripted, unscripted and animated series to maximize viewer reach," Rob Wade, CEO of Fox Entertainment, said in announcing the deal. "Under this new deal, Fox solidifies its longer-term streaming strategy, while harnessing the power and strength of both Hulu and Fox to better serve our audiences and bring visibility to premium content across our streaming and linear platforms."
"Continuing to be the next-day streaming home for current Fox hits, along with out-of-season episodes of well-loved Fox titles, reinforces Hulu's unique position in the streaming space — as the only SVOD service to carry next-day series from multiple broadcast networks," Hulu president Joe Earley said. "Fox has always been a great partner, but now Rob and his teams are leveling-up our relationship with their new marketing commitments, helping viewers understand where they can watch all of these shows."
Read More About:
Source: Read Full Article