It's no secret that there's another war coming to Westeros, but there is quite a bit of mystery surrounding what role Cersei will play in the final battle. Thanks to Winter is Coming's Game of Thrones Season 8 casting news, a big clue about the queen's future plans has been revealed. The Game of Thrones fan site confirms that the Golden Company is heading to Westeros, and that means Cersei will have her own army of ruthless mercenaries in King's Landing. The big question is, will they end up fighting against the Night's King or will the Lannister queen move forward with her plan to strike Daenerys while she's vulnerable?
The last thing that the Dragon Queen needs right now is to worry about fighting a two-front war, but that may be the reality she's facing. At the end of Season 7, Cersei revealed to her brother that she had sent Euron Greyjoy across the Narrow Sea to bring the Golden Company back to Westeros. The elite group of sellswords is known for never breaking a contract, and they are dangerously efficient (not to mention motivated by money). The queen plans on using the army to double-cross Daenerys, who believes they worked out a ceasefire until the White Walkers can be taken care of.
Cersei sees this as her chance to strengthen her hold on Westeros and eliminate the competition while Daenerys' attention is directed to the North. Thanks to a bevvy of new soldiers and mercenary types being added to the cast in Season 8, it seems safe to say that Cersei's next move could result in major casualties for the Dragon Queen and Jon.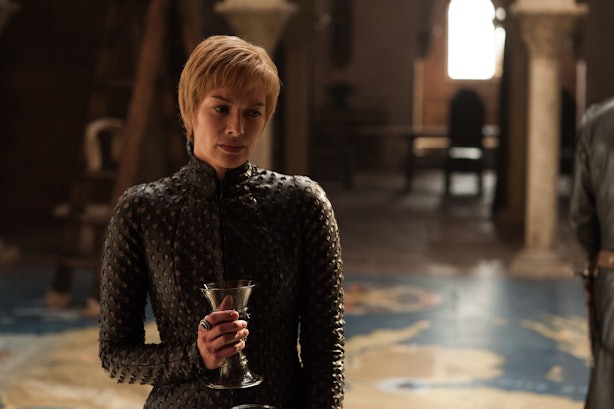 Having the Golden Company in her service is no small thing for Cersei. She's in a strange position heading into Season 8, in that she's largely isolated from the rest of the major players. Given that she's such an important character, you can bet that will change fairly quickly, and one way for the show to make that happen is to have her strike Daenerys in the North and retrieve something — or rather someone — that would force the Mother of Dragons to split her focus between the larger war for Westeros and the war against the undead.
Given that there has been some speculation that Cersei may kidnap Sansa, and that Winterfell will fall, fans should expect some major power moves from the queen. As far as she's concerned, the White Walkers can be used to further her own agenda, and with the Golden Company under her command she's positioned to strike a blow to Daenerys and Jon's army that could doom all of Westeros.
Source: Read Full Article