When I first heard about the Hôtel de Glace, North America's only ice hotel and chapel, I pictured something isolated, elegant, and icy-looking — maybe a big, white, Frozen-esque castle in the woods that had enormous ice sculptures inside, or an extremely luxe ice rink out back, but was, underneath, mostly beams and sheetrock. "Ice chapel" had to be more of a fun, evocative name than a factual description, like "bottomless brunch" or "never-ending pasta bowl."
The Hôtel de Glace, located just outside Québec City, Québec, is indeed quite elegant, but it's not isolated — it's smack in the middle of Valcartier, a Canadian vacation complex that's half regional amusement park, half the kind of upmarket hotel where you might attend a marketing conference. Anchored by a massive brick-and-mortar building that contains 153 traditional hotel rooms, seven restaurants, and an indoor waterpark, the grounds are filled with snowtubing families riding down massive hills in the back of the property, robe-wearing families waiting for their appointment at the on-site spa, and actors dressed as the company's mascots — a pair of otters named Loulou and Louloutre who seem to exist in a constant state of being casually mobbed by children.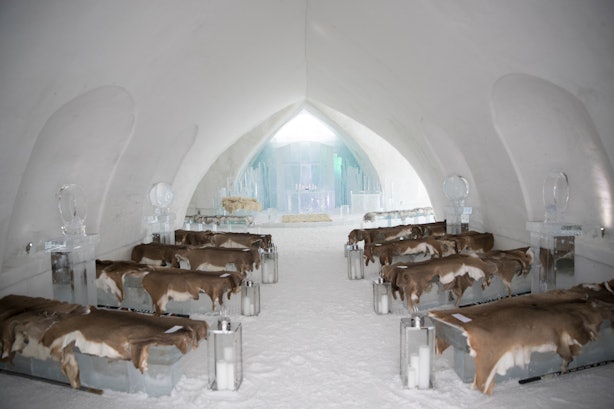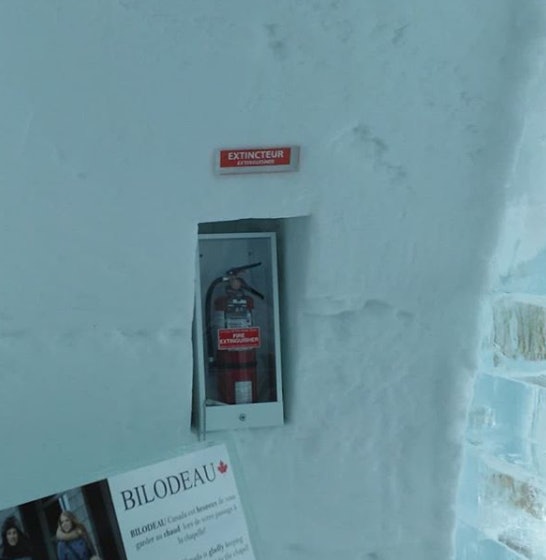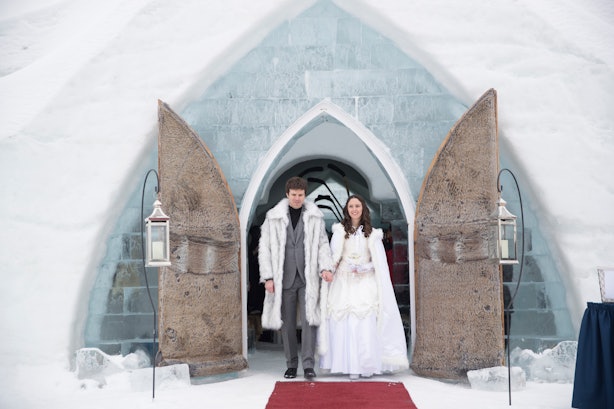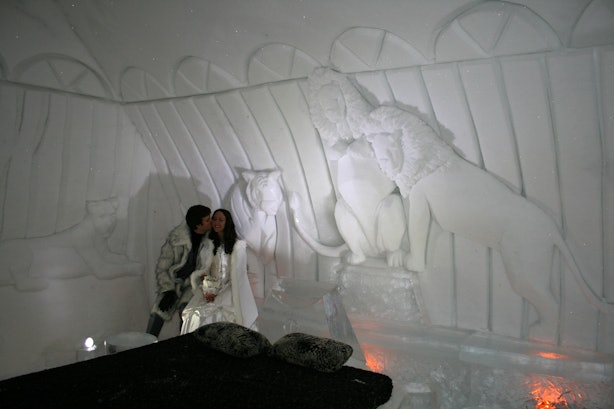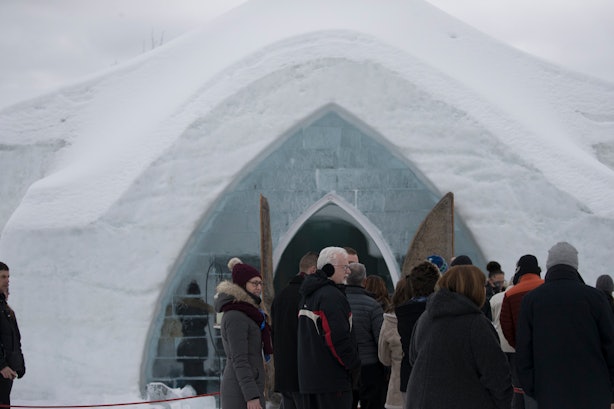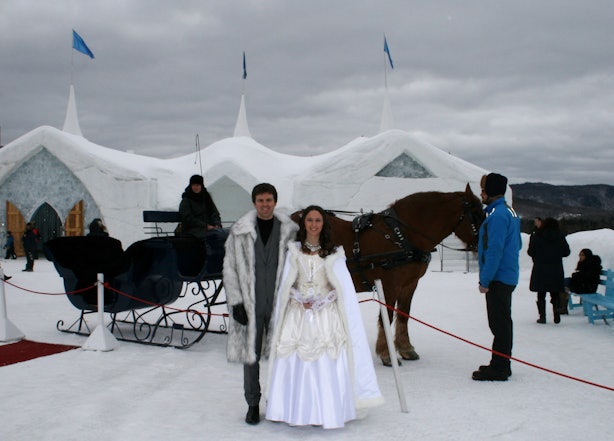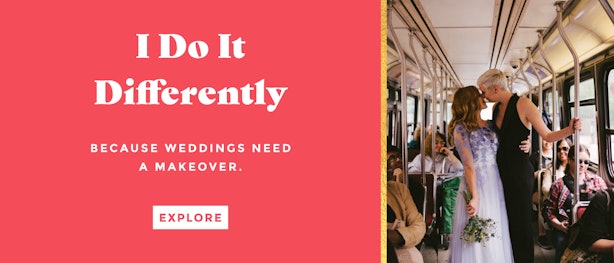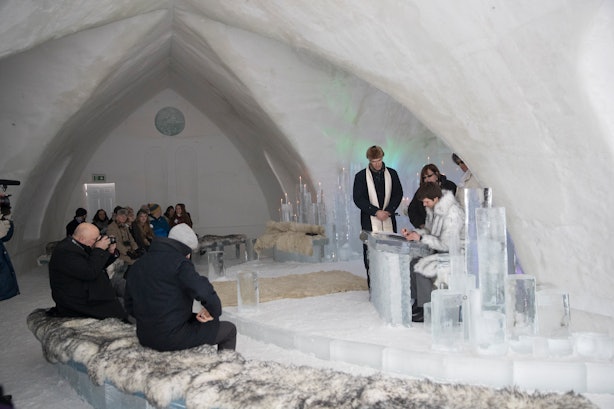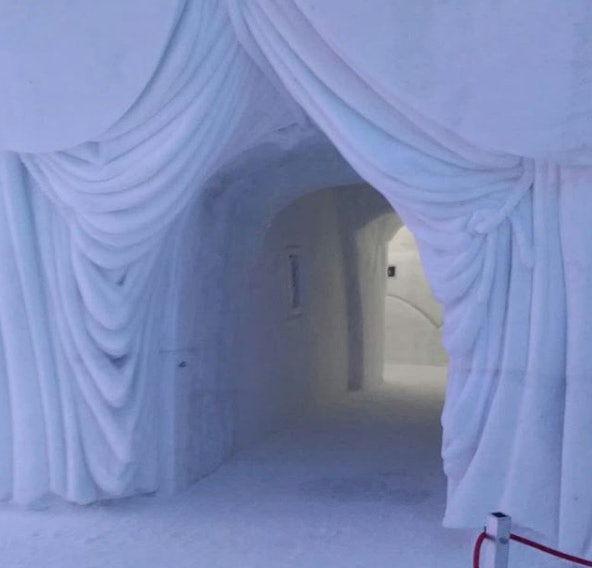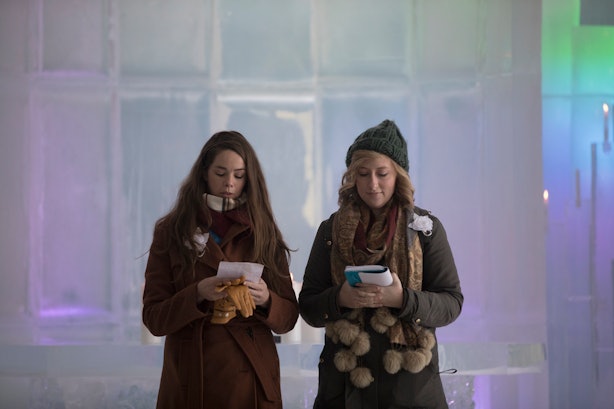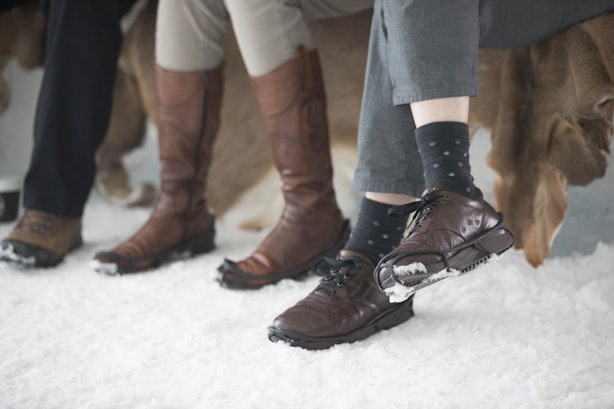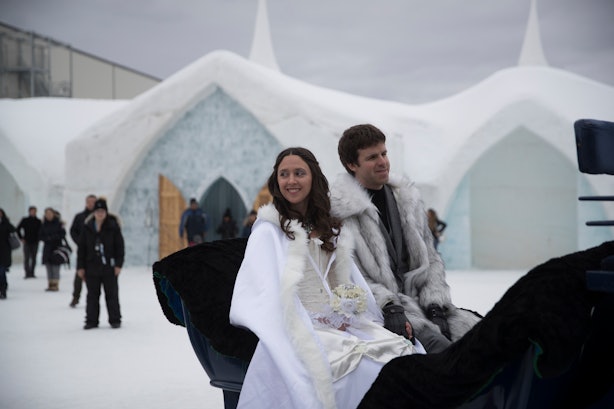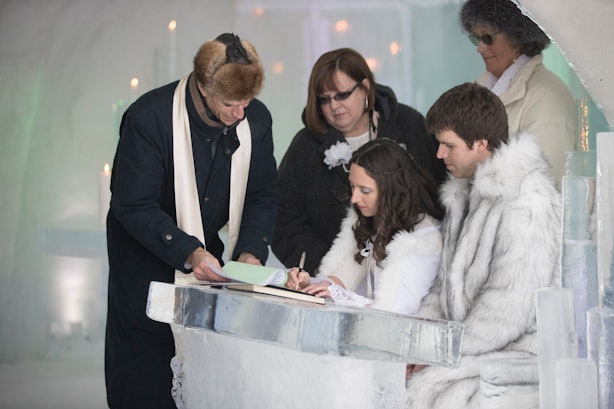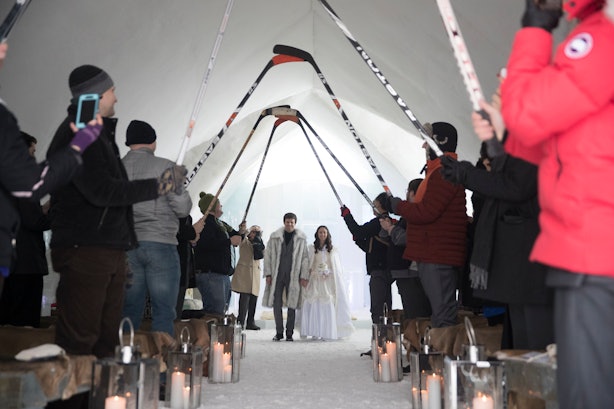 People say that a wedding (much like a funeral) "isn't about you" — it's about your family, your community, and possibly your college frenemies, who will be super jealous after they see photos of your destination wedding. But why are we so quick to believe that having a wedding that will please you and a wedding that will help connect your friends and family to your new familial unit are at odds? Sam and Karen's wedding seemed to do more than bring their loved ones to an unusual spot that was meaningful to them. It brought them closer to understanding who these two people they love are, and who they are together: a dedicated and equitable couple. A pair of passionate, unique world travelers. Two people who would probably rather eat a bucket of drill-bits than have a wedding at the local catering hall where everyone does the Electric Slide. And now, a married couple who, moments after being united in legal matrimony, marched across the piazza to the ice hotel and slid down the enormous ice slide in their formal clothes, laughing the whole way down.
Source: Read Full Article