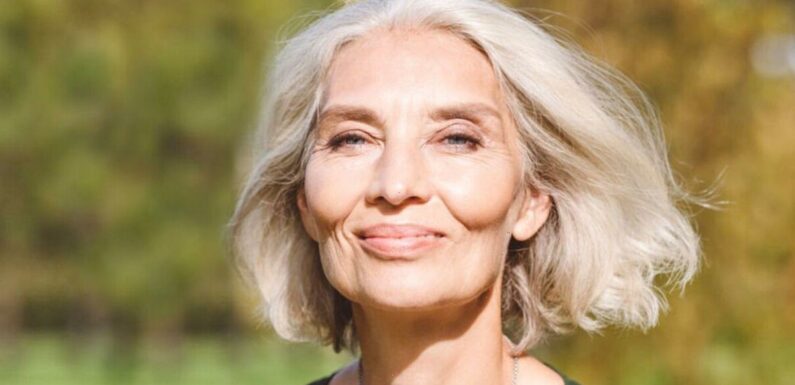 We use your sign-up to provide content in ways you've consented to and to improve our understanding of you. This may include adverts from us and 3rd parties based on our understanding. You can unsubscribe at any time. More info
A hairstylist has issued a warning to women who are thinking of updating their look. One cut could make some women look older, she says.
Global hairstylist Nicky Lazou told Express.co.uk: "For some reason, there's this idea that when you hit 50 plus and start getting older, you have to go shorter, but this just isn't true and can actually age some women more."
Cutting shorter can be good for some women, but not all, Nicky said. She explained: "Going shorter as you age may be great for anyone who finds that their hair is thinning and a shorter style makes their hair look thicker, but it's definitely not the only option."
It is still an option for women to wear their hair long for all their life. Nicky said: "Long hair can actually be really flattering when you're ageing, especially in terms of blending your natural roots when you start going grey.
"I think it's a really personal decision and depends on what you think is ageing you the most. If you're not sure what's best for you, I recommend speaking to a professional stylist to get an expert opinion on what cut and colour would work best for you."
A lot of celebrity women have shown just how to work long hair at any age. Fifty-seven-year-old Sarah Jessica Parker still wears her gorgeous wavey hair long and highlighted.
Julia Roberts, 54, has long, thick, wavy hair, a signature style that hasn't changed much since her Pretty Woman days.
At seventy-three, Meryl Streep wears her silvery hair in a chic style falling past her shoulders.
Goldie Hawn, 76, still has her iconic blonde locks with a fashion-forward fringe, and Michelle Pfeiffer, 64, still wears her youthful highlighted blonde hair.
DON'T MISS
Ageing guru, 47, used cream 'religiously for over a decade' [BEAUTY]
Clothes trick shows off 'slimmest part' of your body [STYLE]
How to reverse 'incredibly ageing' tooth issue [DENTIST]
But, a number of famous women have been rocking pixie cuts in their middle age and looking chic and youthful.
Halle Berry, 56, recently debuted a silvery blonde pixie cut with an edgy undercut.
Helen Mirren's timeless bob helps her look famously beautiful at 77, although she hasn't been afraid to experiment with super long extensions on the red carpet.
Sixty-three-year-old Jamie Lee Curtis looks spectacular with her silver pixie cut, and Jane Fonda, 84, looks gorgeous with her salt and pepper crop.
Nicky suggested the best haircuts to look younger, and explained: "The general rule of thumb is short to mid-length haircuts can help you look younger."
She claimed Kardashian matriarch Kris Jenner has nailed the look with her haircut.
"Kris Jenner is a great example of this with her trademark pixie cut. It's a simple, low-maintenance cut that requires very little day-to-day fuss in terms of styling. It also works for all kinds of face shapes," she said.
Source: Read Full Article