When Meghan Markle and Prince Harry announced their first pregnancy, people were thrilled. And as Meghan's belly grew, some started to wonder if the duchess might actually be pregnant with twins. Of course, we now know that she was only pregnant with one baby Archie, but there are several factors that give Meghan a higher chance of having multiples. However, she and Harry probably wouldn't be too happy if baby no. 2 turned out to be a package deal.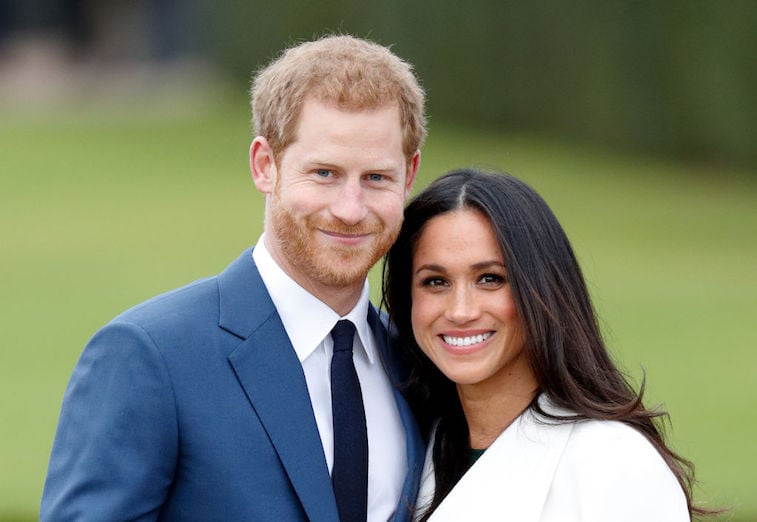 People thought Meghan was pregnant with twins the first time around
Meghan and Harry first announced a pregnancy in October 2018, and people were surprised by how quickly the duchess got pregnant. As her pregnancy passed, rumors swirled that the duchess could be pregnant with twins. Her stomach seemed to get big quickly, leading people to believe that she was either farther along than she said or that there were two babies rather than just one. Of course, she gave birth to Archie in May 2019, which is exactly when the royal family had said she was due. And we now know that she was not pregnant with twins. However, that doesn't mean there isn't a chance it could still happen.
The duchess has several traits that increase her chances of having multiples
Meghan might not have had twins the first time around, but that doesn't mean it couldn't happen if she and Harry were to try for another baby. Women over the age of 35 have an increased chance of having twins; Meghan turned 38 this past August. Plus, the African American and Caucasian races have the highest chances of twins among any other race –Meghan is half African American and half Caucasian. She doesn't appear to have any twins in her family, and neither does Harry, so that does lessen her chances. However, it definitely isn't something that can be ruled out.
Twins would go against Harry and Meghan's suggestion of only two children
Should Meghan become pregnant with twins, she and Harry would likely only care about having healthy babies. However, that means the couple would have three kids, which goes against their environmental best interests. Harry told activist and scientist Jane Goodall over the summer that he would have no more than two kids "maximum," because he feels overpopulation is damaging to the environment. When Harry made that comment, some people felt it was a dig at Prince William and Kate Middleton, who welcomed their third child in April 2018.
Harry and Meghan have always been very passionate about the environment, and having three children would mean that some might label them as hypocrites (of course, they can't really help it if they find out they're having twins). With the media so harsh toward Meghan lately, though, it wouldn't surprise us if there were stories about the two being disappointed to learn of twins — regardless if they actually were disappointed or not. The couple has yet to announce a second pregnancy, though the public is convinced they will decide to have a second baby fairly soon.
Source: Read Full Article