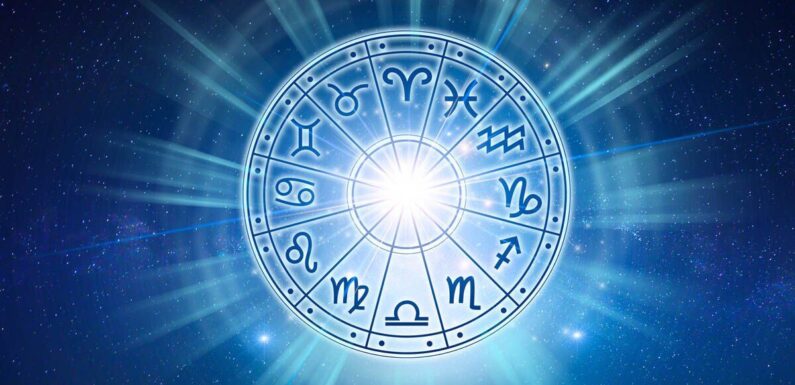 CANCER
It won't take long before you realise that a neighbour or colleague is trying to get something out of you. They're full of questions and hanging on to your every word. You have information they are keen to know but this is something you intend to keep to yourself.
LEO
Talking financial worries over with a partner or relative could save you a lot of unnecessary anxiety. They might offer to cover urgent expenditures so you are able to keep on top of everyday bills. Someone may ask for a loan of something they cannot afford to buy for themselves. Be generous with your resources.
VIRGO
Someone you meet at a conference or during a business meeting will share many of your views and values. If you encourage this relationship, they could play an important part in your life in the months to come. Whether you are teaming up for professional reasons or to share an interest or hobby you are likely to learn a lot from each other.
LIBRA
Let someone know how much you care if this is what they need to hear but for the sake of your own health, you cannot be on hyper alert all the time. One of the hardest things you have to do now is to learn how to not walk on eggshells around other people's emotions.
SCORPIO
A project you're involved in with a group of people will take a giant step forward. This has happened sooner than expected but the end is in sight. Because you have put a lot into this venture, it should be gratifying to know it is leading to a happy and satisfying conclusion.
SAGITTARIUS
You're considering ways to help a youngster without them feeling as if you are interfering. You know from experience how independent they like to be and you will find a subtle way to guide and encourage them. You will also know how to make learning a pleasure.
We use your sign-up to provide content in ways you've consented to and to improve our understanding of you. This may include adverts from us and 3rd parties based on our understanding. You can unsubscribe at any time. More info
CAPRICORN
It isn't often you feel so restless or rebellious. You just don't want to conform and fall in with what everyone else is doing. Because of this, you are more likely to choose to work behind the scenes. You might even choose activities that take you away from your home or workplace.
AQUARIUS
You are doing really well and maybe you need to keep reminding yourself of this. You don't have to agree with everyone. People are keen to have their say in a public situation, Not all of this will be in the spirit of harmony or cooperation. A small team of people should not be encouraged to bang the drum in a way that is completely unhelpful.
PISCES
A project that has been underway for some time is almost at the finishing line. You will be glad when this is over as you already have plans for what will come next. Even so, don't be tempted to cut corners in your haste to get it finished. You've done such a good job so far, don't do anything to spoil it now.
Source: Read Full Article