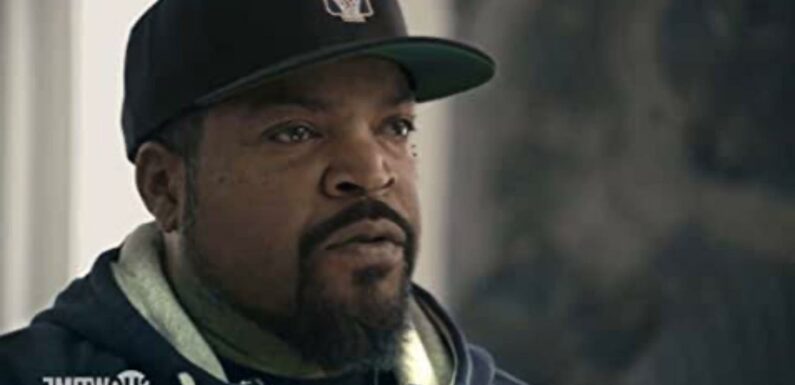 American rapper, actor, and filmmaker Ice Cube has confirmed that he missed out on a $9 million payday because he refused to get the COVID-19 vaccine for a movie production.
In an appearance on Million Dollaz Worth of Game with his Mount Westmore bandmates E-40 and Too Short, the rapper and actor verified reports from last year that he left the Sony comedy Oh Hell No because he was required to get vaccinated. "I turned down a movie because I didn't want to get the motherfucking jab," he said a the 1 hour 11 minute-mark of the podcast. "I turned down $9 million. Fuck that jab and fuck y'all for trying to make me get it."
RELATED: Former NBA Champion Nick Young Reportedly Says That Ice Cube's BIG3 League Missed Payments To Players
As a result of the move, Cube said that he's not really sure how Hollywood studios feel about him anymore. "They on some shit, but I mean me too. I'm on some shit too," he added. Despite that, he said he's got "a lot of things up my sleeve," and then appeared to backtrack on his comments. "I didn't turn it down, the motherfuckers didn't give it to me because I wouldn't get the shot," he said. "I didn't turn it down, they just didn't give it to me." Cube said that he hasn't contracted COVID-19 once, so as far as he's concerned he doesn't need to get vaccinated. "I got lucky," he said. "Ain't gonna take no shit I don't need," per Complex.
It first surfaced that Cube exited production of Oh Hell No in October 2021. At the time, Bad Trip and The Eric Andre Show director Kitao Sakurai was attached to helm the film, although he has since left the project for undisclosed reasons. Production was scheduled to go ahead in Hawaii, and producers mandated that all cast members get vaccinated against COVID-19. There hasn't been any updates on the movie since, but Jack Black is still attached to star.
READ NEXT: F. Murray Abraham Reportedly Pays Homage To 'The Godfather' In 'The White Lotus'
Sources: Complex
Source: Read Full Article