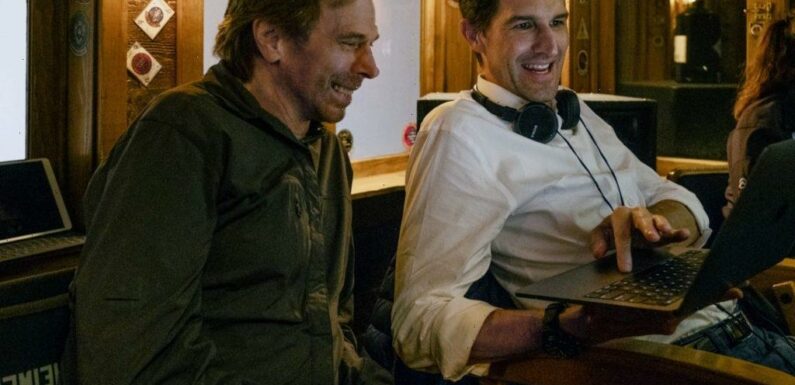 With 20/20 hindsight, the mega-success of Paramount's "Top Gun: Maverick" might seem inevitable, since it is a sequel to a familiar title, and it stars Tom Cruise. Of course nothing is a sure bet. And even with its popularity, there was no assurance Academy voters would embrace it.
But the film earned $1.48 billion at the worldwide box office and scored Oscar noms for best picture, adapted screenplay, editing, sound, song (by Lady Gaga and BloodPop) and visual effects.
The best picture nom recognizes four producers: Tom Cruise, David Ellison, Christopher McQuarrie and, after nearly 50 years in the industry, Jerry Bruckheimer, who is celebrating his first Oscar nomination.
A producer's roles can change from film to film but Bruckheimer is consistently hands-on for every step. As Disney's Sean Bailey told Variety in 2013: "He knows every detail of each picture."
Asked what step was the most difficult with "Maverick," Bruckheimer tells Variety, "They're all fraught with problems. The biggest scare for me as a producer is all the aerial work we did, how dangerous it was. We had the best pilots in the world flying with our actors, but things happen, and you have to trust the expertise of the people we were working with. And, knock wood, we didn't have any problems."
The film was a long time coming. Soon after the 1986 "Top Gun," there was immediate talk of a sequel. "We played around with ideas, then through time we all began to focus on other projects when we couldn't crack it," he says.
The idea didn't die and a sequel moved into the fast track in 2010, with original director Tony Scott on board. However, his 2012 death brought the project to a halt.
Several years later, director Joseph Kosinski pitched an idea "and Tom loved it." In "Maverick," Cruise reprises his role, but now he is training pilots, including Bradley Bradshaw (Miles Teller), the son of his late pal Goose (Anthony Edwards), who was killed in the original.
"Tom said we have to shoot it for real; we have to put the actors up in planes. On the first one, the actors couldn't handle the G forces; Tom devised a plan for the actors to get what they call G tolerance."
After three films as associate or exec producer, Bruckheimer got his first producer credit on the 1975 "Farewell, My Lovely." Since then, his films include "Flashdance," "Beverly Hills Cop," "Bad Boys," "Pirates of the Caribbean," "National Treasure" and "Black Hawk Down." He also has multiple TV credits, including perennial "The Amazing Race" and multiple "CSI" incarnations. So he knows the industry and its inner workings very well.
Bruckheimer praises Paramount and their "terrific" marketing; he also lauds the teams in front of and behind the camera, some of them Oscar nominated, but not all: Oddly, director Kosinski was ignored by various awards groups until he scored a DGA nomination.
Bruckheimer points out that Oscar-nominated editor Eddie Hamilton crafted the movie by tapping into 812 hours of film — 26 hours of just carrier footage alone.
But maybe the biggest challenge occurred after the film was completed. It was targeted to open in 2019, but was postponed several times, mostly due to COVID. While most studios shuffled their big movies to streaming services, Paramount and the "Top Gun" team held fast.
When it finally opened in May, they were nervous, says Bruckheimer. "We wanted to make sure people would leave their homes." They did. The producer adds, "I think the movie's success gave hope that other movies will draw people into theaters. 'Top Gun' made it safe. It's about movies that audiences had forgotten about during the lockdown."
Read More About:
Source: Read Full Article