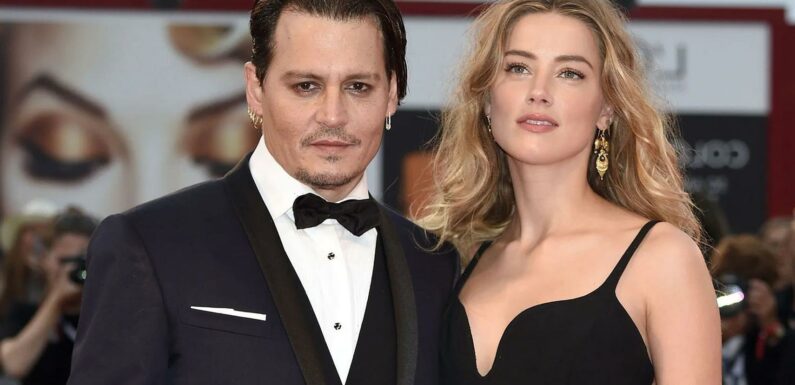 American actor and musician who was known for his eclectic and unconventional film choices, Johnny Depp has taken the next step in his appeal of the $2m verdict a jury awarded to Amber Heard in their bombshell defamation trial last spring.
In an appellate brief filed Wednesday in Virginia's Court of Appeals, the Pirates of the Caribbean actor called the jury's judgment awarding money to Ms Heard "erroneous".
RELATED: Johnny Depp Allegedly Dating Lawyer Joelle Rich From His Libel Trial
Back on June 1, a seven-person jury found that Heard, 36, defamed ex-husband Depp, 59, in a 2018 op-ed about domestic violence, though she didn't mention him by name. He won all three of his defamation claims and was awarded more than $10 million in damages. Meanwhile, Heard won one of her three countersuit claims and was awarded $2 million in damages. After she moved to appeal the verdict, Depp's team announced they would appeal her win too, according to PEOPLE.
On Wednesday, his team made the filing in the Virginia Court of Appeals, making a case for why they feel Depp should not be held liable for comments made by his attorney.
The statement in question was made by Depp's lawyer Adam Waldman to the Daily Mail published April 27, 2020, when he claimed Heard and her friends set up Depp by calling the cops with a "hoax" of abuse claims back in 2016. The jury found that Waldman was acting as an agent for Depp when making the comment.
It marks the latest step in the explosive legal battle between Ms Heard and Mr Depp, who had sued his ex-wife for defamation over a 2018 op-ed for The Washington Post where she described herself as a victim of domestic abuse and spoke of feeling "the full force of our culture's wrath for women who speak out".
Following the dramatic televised trial that spanned eight weeks from April to June, a jury of seven determined that Ms Heard had defamed Mr on all three counts.
Jurors awarded Mr Depp $10m in compensatory damages and $5m in punitive damages, before Fairfax County Circuit Judge Penney Azcarate reduced the latter to the state's legal limit of $350,000.
Ms. Heard won one of her three counterclaims against her ex-husband, with the jury finding that Mr Depp – via his lawyer Adam Waldman – defamed her by branding her allegations about a 2016 incident "an ambush, a hoax".
She was awarded $2m in compensatory damages but $0 in punitive damages, leaving the Aquaman actor $8.35m out of pocket.
Mr Depp and Ms Heard both filed appeals on the verdicts, with the former actor's outlined in Wednesday's 44-page brief.
"The judgment in Ms Heard's favor on that lone statement is erroneous," states the brief viewed by The Independent.
Lawyers for Mr Depp argue that he cannot be held legally liable for Mr Waldman's statements on the basis of having hired him. "As a matter of law, Mr Waldman is an independent contractor, whose allegedly tortious conduct is not automatically attributable to Mr Depp," the brief states.
Attorneys for the Hollywood actor also contended that Mr Depp's reputation had "been vindicated" by the jury.
"The jury's emphatic favorable verdict on all three defamatory statements alleged in his complaint fully vindicated Mr Depp and restored his reputation," the filing states.

"… However, the trial court was confronted with a number of novel and complex legal and factual issues, and although the trial court decided the vast majority of those issues sensibly and correctly, a few rulings were erroneous."
Mr Depp further argued that Ms Heard presented no evidence at trial that he was personally involved in directing or making any of the three statements made by Mr Waldman and that the attorney didn't witness any of the interactions between the former couple before he was retained, Independent.co
Last month, Ms heard also outlined several grounds on which she intends to appeal the trial verdict that found her guilty of defaming her ex-husband.
On 11 October, attorneys for Ms Heard filed an appellate brief detailing 16 grounds for appeal, including a claim that the case should have been dismissed as it shouldn't have taken place in northern Virginia.
READ NEXT: Alexandra Daddario Purchased A $7.6 Million Estate In Brentwood, Los Angeles
Sources: Independent.co, PEOPLE
Source: Read Full Article