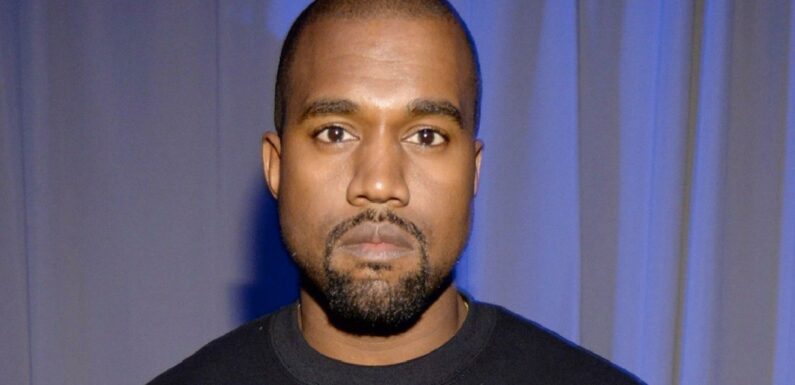 Kanye West's actions are catching up to him. Not only is the rapper being dropped by all of his partnerships, but his net worth has now taken a nosedive. Now that Adidas has terminated their relationship, Ye has lost his billionaire status.
While Adidas received 4 to 8% of the sales from Yeezy products, Kanye was making an even bigger profit from the collaboration. Forbes says it accounted for $1.5 billion of his net worth.
RELATED: Vogue, Anna Wintour Will No Longer Work With Kanye West
However, without the deal, the publication says Ye's net worth has dropped to $400 million.
This means Kanye is no longer on Forbes' list of billionaires, which he first made in 2020 with an estimate net worth of $1 billion. However, at the time, Ye disputed the figure, claiming his overall value was three times higher.
"It's not a billion," he reportedly texted Forbes. "It's $3.3 billion since no one at Forbes knows how to count."
Adidas initially announced it was reviewing its partnership with Ye after a string of controversial behavior, including saying the Black Lives Matter movement is a "scam."
But for weeks the company stayed silent on whether it was cancelling the partnership, which reportedly brings them $2 billion in annual revenues. But following Kanye's antisemitic remarks, Adidas sparked backlash for its lack of action. Since Thursday, its shares have reportedly dropped by 15%. This apparently motivated Adidas to cut ties once and for all.
"Adidas does not tolerate antisemitism and any other sort of hate speech," Adidas said in a statement. "Ye's recent comments and actions have been unacceptable, hateful and dangerous, and they violate the company's values of diversity and inclusion, mutual respect and fairness."
Adidas confirmed its halting production on all of its Yeezy products, though analysts say they may still sell the clothing and accessories but without the Yeezy name.
The same day, Footlocker also announced it was removing Yeezy products from its stores, though it says it will carry other Adidas collaborations.
"Foot Locker, Inc. does not tolerate any form of antisemitism, or hateful and discriminatory behavior. While we remain a partner with adidas and carry a wide assortment of their collections – we will not be supporting any future Yeezy product drops," a representative said.
Hours after, Gap closed down its YeezyGap.com website. It now redirects shoppers to Gap's main website. The company already announced in September their collaboration with Ye is over.
Sources: Forbes, CNBC,
Source: Read Full Article