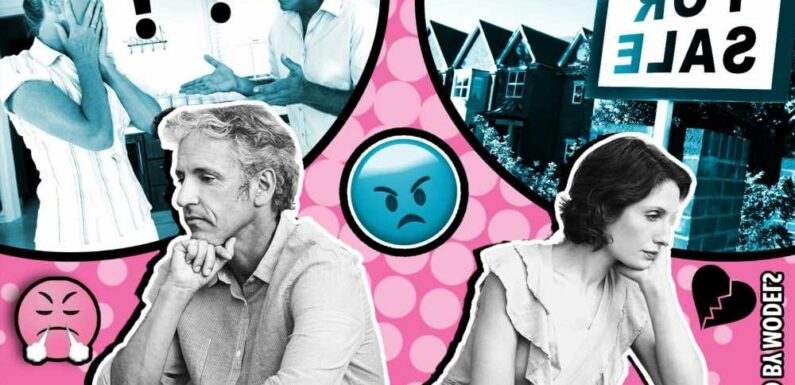 DEAR DEIDRE: THE man I fell in love with still lives with his ex even though they split up five years ago.
They have separate lives and only speak if they need to discuss something regarding the house.
When we met three years ago, we fell deeply in love and planned to live together.
I'm 43 and he is 45. He put their house on the market but said he wasn't getting the asking price so took it off.
My partner's excuse was if it sold, he would have nowhere to live.
I rent a room in a shared house and it's too small for both of us.
Get in touch with the Dear Deidre team
Every problem gets a personal reply from one of our trained counsellors.
Send an email to [email protected]
You can also send a private message on the DearDeidreOfficial Facebook page.
Now whenever I ask him about selling the house he loses his temper.
I'm questioning whether he is the right man for me at all.
MORE FROM DEAR DEIDRE
Football and boozing are my husband's true loves – I've had enough
Anna's flirty colleague decides to give her lift home during train strikes
DEIDRE SAYS: The house seems to be more of a priority than you.
If he's living with her, then he's not really an ex.
Exes have different addresses.
They may be having separation issues, where one of them secretly hopes to reconcile, or they can't be bothered to move on.
Ask him how long the current arrangement will continue, and then make it clear what your limits are.
Most read in Dear Deidre
Ex-wife's new boyfriend has ruined our civil relationship and is rude to kids
Sister's boyfriend is abusive and won't let her take epilepsy medication
I regret telling husband I dream about having sex with a total stranger
Ex told me I am the most vanilla lover she has ever had
Source: Read Full Article