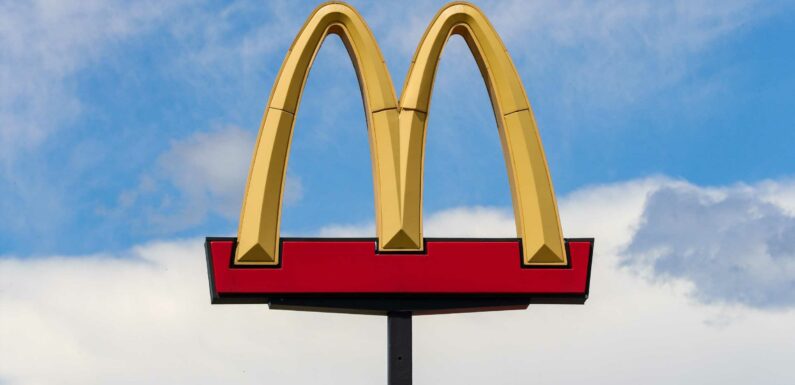 MCDONALD'S fans can get up to £5 worth of free food tomorrow under a new big deal.
The fast food chain has announced its new January "Raise Your Arches" campaign where diners will get offers every day this week.
You can save £5 when you spend £20, buy any main menu item for £1.99 plus benefit from more deals this week.
However, to make use of them, you'll need to have the McDonald's app installed.
You can download it for free on the App Store or Google Play.
There should then be a bar code to scan at the till to get you the discounts.
read more in mcdonald's
I went to the oldest McDonald's in the world – it sells the original apple pie
McDonald's menu items AXED so far this year: See the full list of changes
Here are the deals you'll find on the app this week:
Today (Jan 23): 10% off if you spend £10
Tomorrow, Jan 24: Save £5 if you spend £20
Wednesday, Jan 25: Any main menu item for £2.49
Thursday, Jan 26: 10% off if you spend £10
Friday, Jan 27: Any main menu item for £1.99
Saturday, Jan 28: Any main menu item for £1.99
Sunday, Jan 29: Save £5 if you spend £20
To make use of these, you can visit your nearest restaurant. There's a handy McDonald's store locator on its website if you're not sure where the nearest one is.
The Sun has also asked McDonald's whether you can get the deals if you order through delivery, and we'll update when we know more.
Most read in Money
I thought I had won £182m lotto prize- then I realised ticket payment had failed
National Grid to pay customers to sit in the dark today – see if you are eligible
I'm fuming after the council refused my extension – it doesn't make sense
Supermarket makes huge change to its loyalty scheme -it could help you save cash
The offers come as part of the social media campaign "Raise Your Arches", where foodie fans post pictures to Snapchat and Instagram of themselves raising their eyebrows.
It's normally paired with the hashtag "RaiseYourArches".
You don't need to post to social media to get the deals, though – all the information will be there for you on the app.
And "Raise Your Arches" isn't the only new thing arriving this year – you might spot some differences at the burger chain in the coming months.
For example, earlier this month, the chain has added an "undeniably delicious" Double McPlant burger to its menu – available in all restaurants right now.
A Double McPlant costs £4.89 and £6.49 as part of a meal, but prices may vary depending on location.
Read more about the burger and our verdict on the taste here.
McDonald's has also revealed it will be adding spaces for couriers to its car parks this year.
It's also planning to add modified traffic routes to make it easier for drive-thru customers..
The change is part of the restaurant's £250million Convenience of the Future campaign – a plan to diversify the franchise in line with customer needs.
It is taking place in 200 restaurants with 800 changes in the calendar altogether for the next four years.
For example, McDonald's opened its first net zero restaurant in Market Drayton in December, and it's planning to roll the concept out to more stores.
What other discounts can I get?
There are plenty of McDonald's deals floating about at all times.
There's a simple code which can get fans their favourite burger from McDonald's for £1.99.
All you need is an old McDonald's receipt from a previous trip no longer than 60 days ago. 
Or you can buy a cheap item from the menu if you don't have an old receipt handy.
Don't forget to print your receipt if you order from a self-service kiosk. 
A 12 digit code will be printed on the proof of purchase, and you can enter this McDonald's Food for Thought website to need to fill out a quick survey regarding your recent trip.
You'll then receive a five digit code which is your voucher for the £1.99 offer, so jot it down, and you can use it in any branch.
Also, every Monday, the app has a host of deals available to cash in on.
Typically you can get things like a Big Mac for just £1.09 – usually the fast food favourite would cost £4.09 so hungry deal hunters can save £3.10.
You have to order it on the app and claim it from your closest McDonald's by 11.59pm on the day though.
Read More on The Sun
Major update to Netflix with new rule change to impact viewers
Doctors told me my baby would weigh 9lbs at birth, but they were way off
In the past, McDonald's has offered triple cheeseburgers and quarter pounders for the same price in the exclusive Monday offer – and something new is up for grabs every week.
Once you've placed your virtual order, pick-up via Drive-thru, the click and serve option, takeaway or in-restaurant too.
Source: Read Full Article