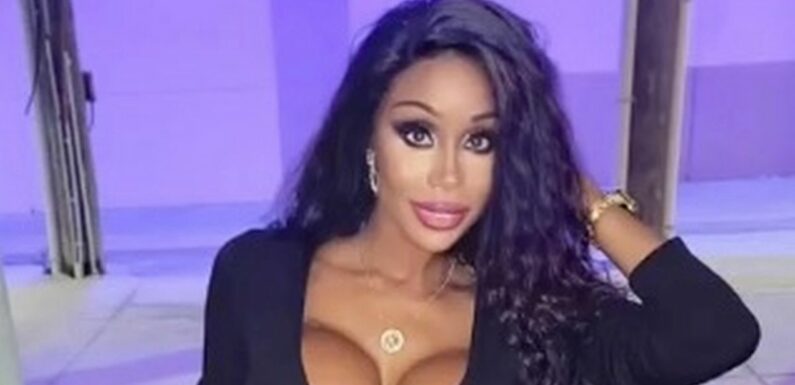 A woman who refers to herself as 'the world's most famous retired sugar baby' is now helping other women pursue the same career.
Nina Peterson, 40, from Florida, US, has built a life of luxury by dating 'elite men' with successful jobs and extreme wealth.
Now having left the life of a sugar baby behind, the mother-of-four is coaching women who want to follow in her footsteps.
READ MORE: 'Men pay me to humiliate them – I love saying they'll never get a woman in real life'
"People tend to relate sugar babies to prostitution and it's completely false. Prostitution is completely transactional and being a sugar baby is building relationships," she told Hooked on the Look.
"I help women glow, grow, find love and meet their dream sugar daddies."
Nina refers to herself as a matchmaker because men pay her £4,000 every time she sets them up with a young woman.
The 40-year-old then helps teach these women how to be the perfect sugar baby, like she once was.
Nina grew up a self-confessed dork – but decided on having surgical enhancements to look like her idol Jessica Rabbit.
She first went under the knife when she was just 16, when she got a breast augmentation.
Since then, she's spent more than £400,000 on multiple surgeries.
Over the years Nina has had six breast augmentations, a nose job, injections and fillers, which her most extreme surgery being when she tripled her 34D breasts to a 34H.
All of her surgeries have been paid for by sugar daddies.
She added: "I tell sugar babies not to worry about what other people think. You can't pay your bills, finance your Maserati or purchase a mansion with other people's opinions."
Her ideal candidate for her matchmaking agency would be a beautiful, young and ambitious woman looking for a quality partner to provide some substance.
Nina continued: "The men experience a series of investigations and they have to meet my requirements.
"We do investigate their net assets, we do investigate their background and we do investigate every detail about their careers and about a 15-year background check."
During her time as a sugar baby, Nina has made millions of pounds off of her clients.
But before she began dating older men, Nina was working a variety of part-time jobs to make ends meet.
A friend then suggested she try being a sugar baby – and the offers flooded in.
"I mainly have relationships with international businessmen but only date one person at a time," Nina said previously.
"They love to spend their money on me and buy me lavish gifts … I give them what they need and make them feel comfortable – the sky really is the limit when they feel settled with you."
"The sugar baby lifestyle has provided me with so many opportunities. I've travelled all over the world and made a lot of money while meeting really amazing gentlemen."
READ NEXT:
'I love having sex in public and don't care what people think'
Racy model paid to eat on camera targeted by vile trolls who want to 'skin' her
'I went from food stamps to OnlyFans fame – but there's a dark side to industry'
For more lifestyle stories, sign up to the free Hot Topics newsletter here.
Source: Read Full Article