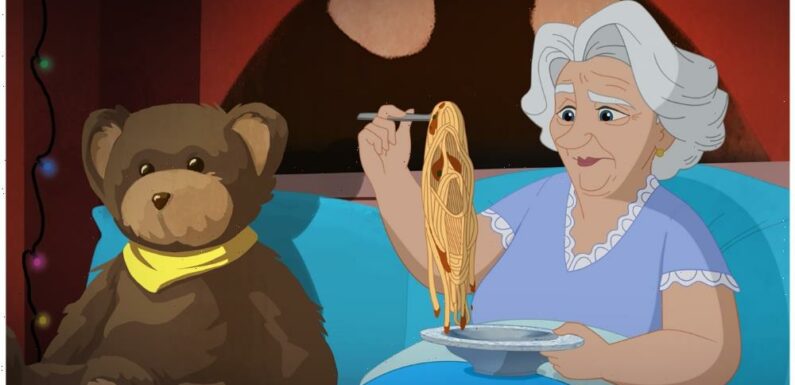 Italian animation auteur Enzo D'Alò – whose globally known works include "The Blue Arrow," "Lucky and Zorba," "Momo" and "Opopomoz" – is back with Roddy Doyle adaptation "A Greyhound Of a Girl" launching from the Berlin Film Festival's Generation Kplus section.
"Greyhound of a Girl," which is D'Alò's first English-language film, is about four generations of Irish women who embark on a car journey. One of them is dead, one of them is dying, one is driving, and the fourth is twelve-year old Dublin school girl Mary O'Hara. Mary shares her grandmother's rebel spirit and love of cooking and is bravely dealing with the fact that her granny's days are drawing to a close.
"The main theme of the book is delicate and difficult to describe, as it deals with death," says D'Alò in his directors' statement. "At first, the idea of tackling the notion of loss bewildered me a little," he notes.
But then the strength of the main characters pushed him "To carry on with this beautiful family story, where four generations of women entertain a dialogue between past and present, and the personality of each of them acquires more value and weight as the deep bond that unites them unravels," he adds.
The director who is among the best-known animation filmmakers in Europe, also points out that he chose not to adapt the Irish writer's novel as fairy tale because he wanted to depict the "circle of life" with sincerity.
"Greyhound of a Girl," which D'Alò adapted with Dave Ingham, features the voices of stellar Irish talents, Brendan Gleeson ("The Banshees of Inisherin"); Sharon Horgan ("Bad Sisters"); stage and screen actor Rosaleen Linehan; Charlene McKenna ("Peaky Blinders"); and young newcomer Mia O'Connor.
The film's character design is by Peter De Sève ("Ice Age," "Finding Nemo") while the music is by David Rhodes. "Greyhound of a Girl" is produced by Paul Thiltges Distributions, Aliante, Jam Media, Rija Films, Amrion Production, and Fish Blowing Bubbles, with the contribution of Italian Ministry of Culture. GFM Animation is handling international sales.
Read More About:
Source: Read Full Article