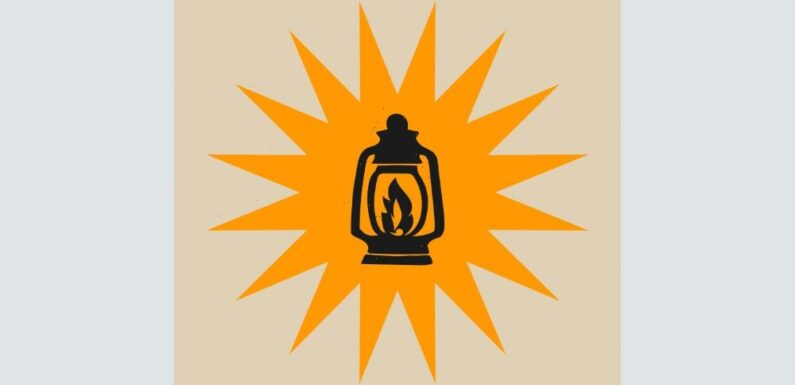 Seeker Music, the music-rights and publishing company led by hit songwriter Evan Bogart, has acquired the catalogs of songwriters John Ryan (One Direction, Maroon 5, John Legend) and Jon Bellion (Miley Cyrus, Camila Cabello, Eminem).
Separately, the company has acquired select catalogs from two fellow songwriter-helmed music companies: Family Affair Productions (Julian, Damon and Peter Bunetta), and Kara DioGuardi's Arthouse Entertainment. The Family Affair deal includes their share of John Ryan's publishing as well as their share of publishing rights from another of today's top songwriters, Teddy Geiger, while the Arthouse deal includes that company's share of Jon Bellion's publishing. Terms of the deals were not disclosed.
Seeker aims to bring a songwriter-led, creator-focused perspective to the publishing business, an attitude it shares with all of its collaborators. "We want to build a publishing company that celebrates and takes care of songwriters, to the extent that they're feeling they're being superserved," Bogart, who co-wrote Beyonce's "Halo" as well as songs for Lizzo, Madonna, Jason DeRulo, Demi Lovato and others. Along with his songwriting career and Seeker, he is currently at work on a musical called "Verona" with his brother Tim. The film "Spinnin' Gold," a biopic on their father, Casablanca Records founder Neil Bogart, that was directed by Tim, is slated for release in March. He is also chair of the Recording Academy's new songwriters and composers wing.
"Our staff are all creatives, writers and musicians bringing a hands-on approach to publishing," he says of Seeker's ethos. "We invest in music and songs that we love. I feel like some companies treat music as a simple acquisition — we lead with passion and gut, and strategy follows."
He also has known Ryan, Bunetta and Bellion for years, as they all are contemporaries in the songwriting community. Ryan was working in a small studio underneath Peter Bunetta's house when he first met Bogart.
"I was writing with my friend and collaborator Julian Bunetta, when John basically popped out from a door under the house," Bogart says. "When I first heard his songwriting, I was just blown away by his craft –I've been a huge fan of his creative genius since the first day, and can't wait to work with songs that I respect so much."
The pair collaborated frequently with Julian, and Ryan went on to write many of his hits with Ricky Reed, a then-publishing client of Bogart's, including Jason Derulo's chart-topper "Wiggle" and Pitbull's "Fireball."
Steven Melrose, head of creative for Seeker, first met Ryan through the Bunettas, and also worked on those One Direction records, too, when he was at Sony in the UK. "I've had my eye on working with John again ever since we all were connected on many of the Syco/Sony releases, so getting to work with his songs again at Seeker is a true privilege."
Ryan says, "Knowing and working alongside Evan for so long, Seeker made the most sense for my catalog. Evan 'gets' what it's like to make music and I feel confident knowing I've put my songs in the hands of Evan and his team." Ryan's other credits include songs for the solo careers of Harry Styles, Niall Horan ("Slow Hands") and Louis Tomlinson, Maroon 5 ("Don't Wanna Know"), John Legend, Jessie Ware, Sabrina Carpenter, and more.
Julian Bunetta, whose brother, and partner, Damon, brokered the Ryan deal as well as Seeker's acquisition of some of Family Affair's back catalog, said "I've been pals with Evan for years, and know him to be one of the good guys in this business. He's got a great vision for Seeker and we believe in his and his team's ability to do special things with these songs."
The Seeker/Family Affair deal also includes their share of Teddy Geiger's publishing rights such as Shawn Mendes' "In My Blood," "Stitches," "There's Nothing Holdin' Me Back," Caroline Polachek's "So Hot You're Hurting My Feelings" and others.
Bellion has co-written hits for Eminem and Rihanna ("The Monster"), Maroon 5 ("Memories"), Camila Cabello ("Shameless," "Liar"), Miley Cyrus ("Midnight Sky," "Prisoner"), and seven of the tracks on Justin Bieber's chart-topping 2021 album Justice (incl. "Holy"), along with releasing two albums under his own name.
DioGuardi, who separately, alongside partner Stephen Finfer, brokered a deal to sell Arthouse's share of Bellion's catalog to Seeker (in addition to the deal between Seeker and Bellion himself), has known and collaborated with Bogart for almost two decades. She said, "Evan is a multi-hyphenate whose accomplishments as a Grammy-award winning songwriter, creator, and businessman make his company the perfect home for an Arthouse song acquisition. We are fortunate to have found a partner in Evan, as his passion for songs and songwriters is unparalleled. We know he will treat these compositions as if he wrote them himself."
Read More About:
Source: Read Full Article