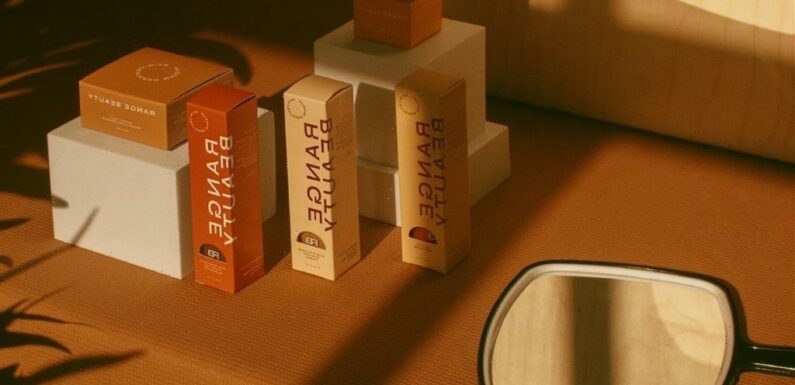 If you purchase an independently reviewed product or service through a link on our website, SheKnows may receive an affiliate commission.
As someone with highly sensitive skin, I know how hard it can be to find face products that don't cause a massive reaction. After all, no one wants to try a product made to help with skin issues only to find out it made the problems even worse. Not only that, it's even harder to find a foundation that doesn't suffocate your skin and cause breakouts. If you're in the same boat, Range Beauty is a Black-owned, clean beauty brand that should definitely be on your radar. Not only do they have a foundation that's sensitive skin-friendly, they have a whole line of makeup essentials for "ultra-reactive skin." Plus, the products are pretty budget-friendly with no individual product costing over $30.
While they have several amazing products that should definitely be added to your beauty routine, one worth highlighting is their True Intentions Hydrating Foundation. It's described as an "ultra-hydrating, weightless foundation that effortlessly mimics your complexion while calming all of your skin woes." In other words, it can help you achieve that natural, no-makeup look while providing some skincare benefits as well. In fact, the foundation is made with calendula and chamomile to even skin tone and fight inflammation. It's also formulated with green tea to soothe irritation, and French Clay for a silky smooth finish that lasts.
Like all products in their lineup, it's dermatologist-approved and "acne and eczema focused." So you'll be getting a product that really has your skin issues in mind.
The foundation is not only a best-seller, but an award-winner as well. Plus, numerous shoppers said they loved it so much, they traded in their go-to foundations for Range Beauty's True Intentions Hydrating Foundation. As one shopper wrote, "Made the switch from Ilia. I got my color match from the online test and it was accurate. Love, love, love."
One reviewer said it worked really well for their skin, they're telling everyone know they about it. "Can we just take a moment to appreciate that this brand actually created makeup for us sensitive girls!?" they wrote. "I was already happy enough to find a foundation that doesn't irritate my eczema and acne and I love calendula on its own so that was a major green flag for me, but I also found my perfect shade match. Are you kidding me!? This brand needs to be all over the press, in all the major retailers, and definitely needs to be at the top of your makeup list. Thank you for making this for my skin and seeing that we need love too!"
Another shopper said it was the first foundation that hasn't irritated their eczema skin, while another said it was "hands down THE BEST on the market." They wrote, "I started wearing foundation seven years ago and spent a fortune trying to find a foundation that wasn't drying and truly matched my 'baked' complexion. Mission accomplished!! I LOVE this product."
If you want to try the foundation for yourself, be sure to check out Range Beauty today. We also highly recommend checking out their other product offerings, including the 3-in-1 True Intentions Hydrating Primer that matches perfectly with the foundation.
Before you go, check out our slideshow below:
Source: Read Full Article