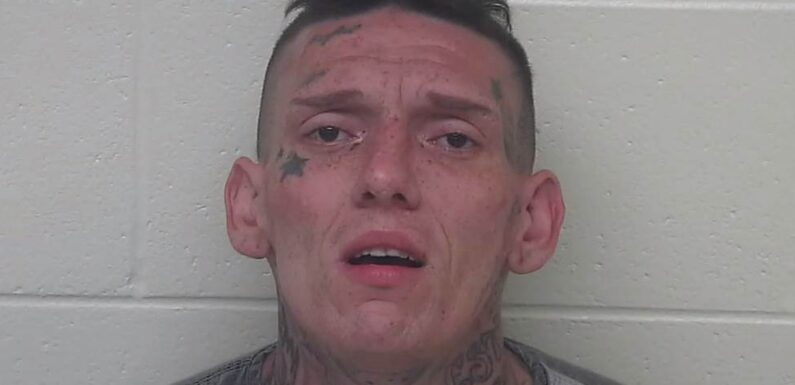 "You can't tase me now, I am in water," the suspect reportedly told authorities, before allegedly putting a deputy in a headlock and "dragging" him under water.
An Ohio man is facing attempted murder charges after authorities say he nearly drowned a Sheriff's deputy during a manhunt.
The alleged incident went down in Scioto County last week, after deputies responded to a call regarding squatters on a nearby property. When authorities arrived, they came across three people — a man by a pond and a male and female couple in a bedroom.
"The male subject, who appeared to be under the influence, took off running, wearing only his underwear," read a press release from the Scioto County Sheriff's Department, which went on to claim that the man — later identified as Richard Turner, 28 — made a run for a nearby pond and began taunting the deputy.
"You can't tase me now, I am in water," he allegedly said to the deputy, who still gave chase.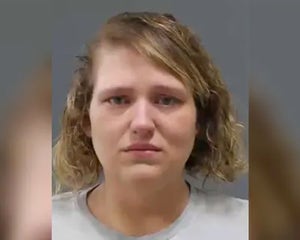 Woman Admits to Filing False Rape Report After Cheating on Spouse
"Once the deputy was able to get hands on the suspect the suspect pulled the deputy into the pond and a struggle ensued. During the struggle, the suspect took the deputies' radio and held it so the deputy could not radio for help," said the release. "As the altercation continued, the suspect got the deputy in a headlock and dragged him under water resulting in the deputy blacking out and almost drowning. The suspect then fled the scene, leaving the deputy in need of medical assistance."
The deputy was rushed to the hospital and treated, per WOWK 13 News. The sheriff tells TooFab he has since been released and is now recovering at home.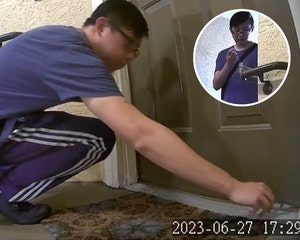 Man Accused of Injecting 'Chemical Agent' Under Neighbor's Door Caught on Hidden Camera Footage
Authorities then launched into a manhunt for Turner, using K-9 units and a helicopter, while the other two people at the scene were brought in for questioning. The suspect was eventually located hours later and arrested when he returned to the property for his belongings; he told authorities he was homeless.
Turner was charged with attempted aggravated murder, attempted murder, felonious assault on a peace officer, obstructing official business and breaking and entering. He was also served a warrant for failure to appear regarding a previous domestic violence charge, as well as a warrant for resisting arrest. He's being held on $230,000 bond.
Turner's girlfriend, Tamera Clifton, was also charged with breaking and entering — as was the other man at the property, Birdine Cole.
The suspect has been appointed a public defender and will next appear in court on August 30 for a preliminary hearing.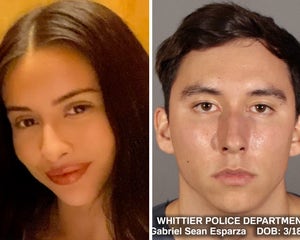 Man Accused of Killing 19-Year-Old Woman 'Kidnapped' from Boyfriend's Car In 'Random' Attack Arrested
Source: Read Full Article