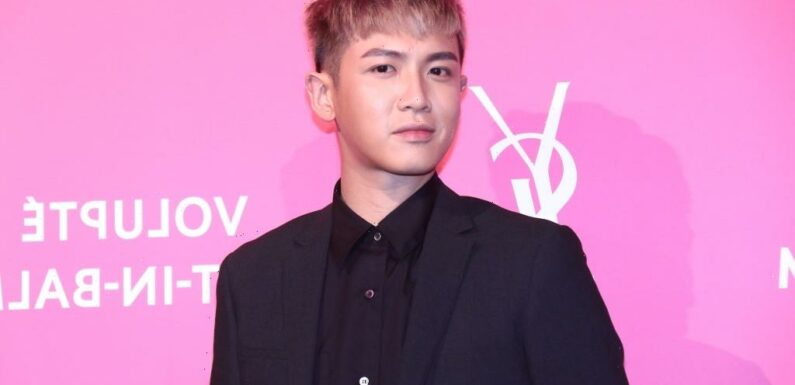 Taiwanese actor Kai Ko is said to be recovering after being struck by a camera drone on the set of Agent From Above, Netflix's upcoming Chinese-language series.
Ko's agent told Taiwan's local United Daily News that the actor suffered "serious facial disfigurement," and his wound required 20 to 30 stitches. Ko is "recuperating and actively treating" his injury with the hope of returning to work "as soon as possible," his agent added.
The accident happened on December 27 on the Agent From Above set. The show is produced by Singapore's mm2 Entertainment and Taiwan's Good Films Production.
Related Story
Hirokazu Kore-eda On His First Netflix Series 'The Makanai' And Revamping Japan's Film Industry 
A spokesperson for the production team told local media that safety precautions were followed during the shoot, and the drone's propellers were shielded by a protective cover.
"There was no drone explosion or blades shattering. Unfortunately, for unknown reasons, the drone accidentally hit the cheekbone area of ​​​​Ko's face and caused injuries," the spokesperson said, adding that an investigation is currently underway to identify how the accident occurred.
Production has resumed on scenes that do not feature Ko. It is unclear how long the actor will be out of action. Deadline has reached out to the production for comment.
Directed by Taiwanese filmmaker Donnie Lai, Agent From Above is set against a universe of "gods, monsters, humans, and ghosts" and follows the story of a former drug addict who is recruited to do the bidding of legendary Chinese god San Tai Zi as redemption for his sins.
Ko leads the cast of the series, which also stars Wang Po-Chieh, Hsueh Shih-ling, Buffy Chen, and Johnny Yang. Netflix has said the show "boasts extensive visual effects that are seldom seen in a local series".
Ko is a major star in the region. The actor first shot to fame with his role in You're The Apple Of My Eye, which earned him the best new performer prize at the Golden Horse Awards in 2011.
Last year he made his directorial debut with Bad Education, which follows three high school students on the night of their graduation as they get drunk and decide to exchange their darkest, most unspeakable secrets. The film was nominated for six Golden Horse Awards.
Must Read Stories
TV Review, Best Speeches, Red Carpet Photos, Backstage: Full Coverage
Watch Jerrod Carmichael's Golden Globes Open: "I'm Here Because I'm Black"
Peter Dinklage And Anne Hathaway Comedy 'She Came To Me' To Open
Francis Ford Coppola Says There's No Truth To Apocalypse On 'Megalopolis'
Read More About:
Source: Read Full Article