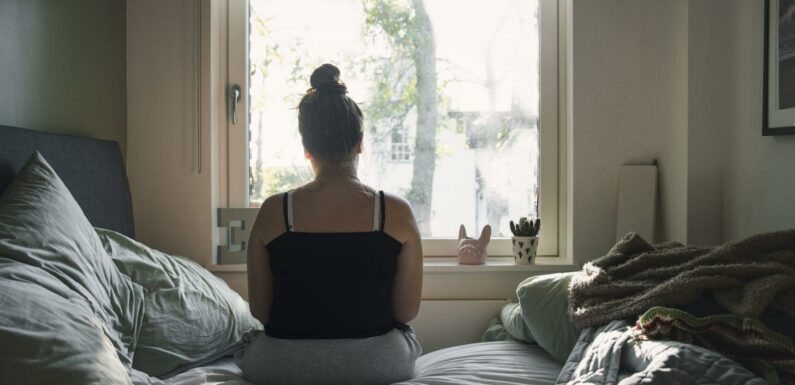 Despite the government's levelling up policy, more people are absent from the workforce due to sickness than ever before. 
Off the back of a pandemic and amid a cost of living crisis, new stats show that people in the UK are becoming "sicker and poorer". A study by the Institute for Public Policy Research (IPPR) and obtained by the Guardian found that there are currently 2.5 million adults not working due to sickness, the highest number ever recorded and up from 2 million in 2019. 
People in the north-east of England, Wales and Northern Ireland are twice as likely to be forced to leave work due to sickness than those in London and the south-east. That's despite the government's 'levelling up' policy that attempts to boost productivity, pay, jobs and living standards, especially in those areas of the country where they are lagging behind. 
In 2020, sick leave among people in employment was at its lowest-ever level, according to the Office for National Statistics. One possible reason for this is that many people were on furlough while those working from home due to the pandemic could do so from under blankets despite feeling unwell.
But things are different in 2022. The IPPR report found that the past two years of Covid have worsened regional inequality, with Wales, Scotland and every region in the north of England and the Midlands having higher long Covid incidences than the UK average.
Long Covid might be one of the reasons people are out of the workforce
In a separate ONS report from November, NHS waiting times and the ageing workforce were listed as potential reasons for an increase in long-term health problems that resulted in people being signed off work. 
Between 2019 and 2022, people reporting mental illness and nervous disorders as the reason for long-term absence rose by 22%, while problems back or neck pain rose by 31%. The biggest growing category for long-term sickness was "other health problems or disabilities", rising by 41%, potentially due to long Covid.
Chris Thomas, the head of the commission on health and prosperity at the IPPR and the author of the report, told the Guardian: "The evidence is ever clearer: a fairer country is a healthier country, and a healthier country is a more prosperous country. Yet we are getting sicker and poorer as a country – with deepening health inequalities undermining national prosperity, particularly in the north and the devolved nations.
"If the government truly wants to level up the country, it needs to do far more to make better health a keystone of the UK's economic recovery. Better health is the best and clearest route to better lives, fairer economics, and greater prosperity for us all."
A government spokesperson commented: "We have prioritised health and social care in the autumn statement with a further £8bn, on top of previous record funding, to ensure people can access high-quality care as soon as possible."
Images: Getty
Source: Read Full Article