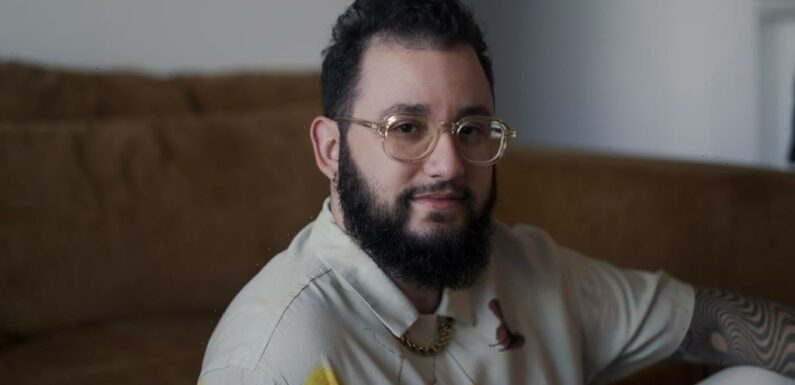 When independent music distribution platform Venice Music named Dani Oliva VP of business and legal affairs in December, it marked a ceiling-breaking moment for the trans executive, one of the few to hold a senior position at a major music company.
Founded by Troy Carter, former manager of Lady Gaga, Charlie Puth and Meghan Trainor, and Suzy Ryoo, Carter's colleague at Atom Factory, Venice provides tools for distribution, streaming performance monitoring and royalty collection. The company was launched in 2019.
Toronto-native Oliva, who identifies as he/him, has worked in the music industry for over 20 years and has built quite an impressive resume. Among his credits: legal work on Ariana Grande's "Positions" album, for which his client, JustAcoustic, plays the hypnotic guitar loop on the album's title track. He also co-founded Indigenous and LGBTQ+-owned Canadian record label Alt Eden, as well as music management company Muk-Posh.
On Feb. 25, Oliva will bring his Out of Mind Music Festival to The Echo in Los Angeles, where he will spotlight BIPOC and LGBTQ+ artists, musicians and vendors.
But while he's seen the music landscape become more diverse, with queer, trans, and non-binary artists making their way to the forefront, change has not come quickly enough from behind the scenes. In Oliva's new role at Venice, initiatives include helping provide legal resources to independent artists to help them make smarter business decisions.
Congratulations on your new role. What does your day-to-day entail?
I implement new legal systems for the company. I negotiate and draft the deals between Venice, the company, and the artists. I also review deals and negotiate deals between brand partnerships and businesses, service providers, and so on. I also advise the executive team as to business decisions, their legal impact, and so on.
What drew you to the business side of the industry?
I play guitar, and I've played since I was a kid, so I do creatively participate to some extent. But I actually have pretty bad stage fright. I seem to be much better at strategy and logistical facilitation of taking a music project, and really understanding how to market it and what to do with it, and how to realize an artist's vision for the project. So I think as a result, naturally, I gravitated toward wanting to help artists create a business infrastructure surrounding the things that they wanted to create, rather than being a music artist myself.
You launched Oliva Law Group, P.C. & Dani Oliva Music Consulting in 2017. Was there a case that inspired you to start your own firm?
Well, I knew that I wanted to work in entertainment law, and I had an idea that I wanted to have my own practice for a really long time. It was a person rather than a case, per se, that really inspired me to go in that direction. I was working in management before I went to law school, and I had artists that were asking me questions about deals and about legal agreements. And I was like, "Oh, shit, I should find an entertainment lawyer to help me and help them understand these terms." And so I met an entertainment lawyer that had his own music practice, but then also had a [record] label. And at the time, he also had a really cool art gallery, and I thought, "Well, this is really awesome." Like, he gets to have his hand in some of the creative decisions relating to music and artists, he's helping launch the careers of all these wonderful, diverse artists, and he's got this law firm. That's what I want to do. So that's where the idea initially came from, where I was like, "Okay, I want to try to have my own entertainment law practice."
What drew you to Venice?
I was interested in Venice because it's intrinsically diverse. It's founded by Troy Carter, who is a Black man, and Suzy Roo, who is an Asian woman. The entire company by nature is diverse, so that was really appealing to me. I didn't really feel like I had to explain anything about who I was to everybody, and that made the onboarding experience really comfortable.
Can you talk about some of the challenges and roadblocks LGBTQ+ people are facing within the music industry?
When I started working in music 20 years ago, I presented as a woman, and back then there were very few women in music on the executive side. There still aren't that many women in music when you compare it to the number of men. And many women that I knew then faced discrimination and still do. For the very few LGBTQ+ folks in the industry, most were afraid to be out because they feared losing their jobs. There also weren't many transgender people out in the media at all. There was no Elliott Page, no Laverne Cox, and there were no publicly out transgender music business executives. I had to really find and create my own way. And that's all to say that: I want to be the visible, out, thriving transgender, queer person that I needed when I was growing up and trying to work in this space.
The past year was really big for queer, trans, and non-binary artists. We had Sam Smith and Kim Petras earn a No. 1 hit. How do you feel about the current landscape of LGBTQ+ people in music? Do you feel like there's progress being made?
I feel better about it now than I have in 20 years. Artists from all kinds of backgrounds and a lot of LGBTQ+ artists are being pushed to the forefront. And their queerness is not being treated as a negative. It's something that adds a facet of their identity. We're also seeing the rise of queer, trans and non-binary artists on the creator level. I don't know if I can say the same on the executive level. I don't think that there's a match there, unfortunately.
To understand what music creators create, you have to understand where they're coming from — their background and the community they're a part of. That requires diversity. If we look at transgender artists like Kim Petras, or non-binary artists, they can properly be supported by transgender executives. It's important to have folks of all backgrounds on both the creator and executive sides of the music industry. Because that's who we are as a society.
Venice is one of the leading platforms in music distribution for independent artists. What would you say is the most pressing issue indie artists are facing right now?
I would say one is like learning about the business side of the industry and finding partners to help them do what they do, because it's a lot to learn. If you think about it, you're having to record an album, do your social media posts, go on tour, release something, and promote that. Plus, you have to learn the business aspects. It's a lot.
I think the second major issue I see artists face right now is that there's a lot of pressure to create content and to continually promote, and I do think that takes a toll on mental health. Artists might not be getting the best advice from the people they have around them, in the sense that maybe they're not encouraged to rest or to set boundaries.
In your career, what is the most important thing you've learned?
Having healthy boundaries and sticking to your own convictions and really taking time to figure out who you are as a person and what your principles are.
Read More About:
Source: Read Full Article