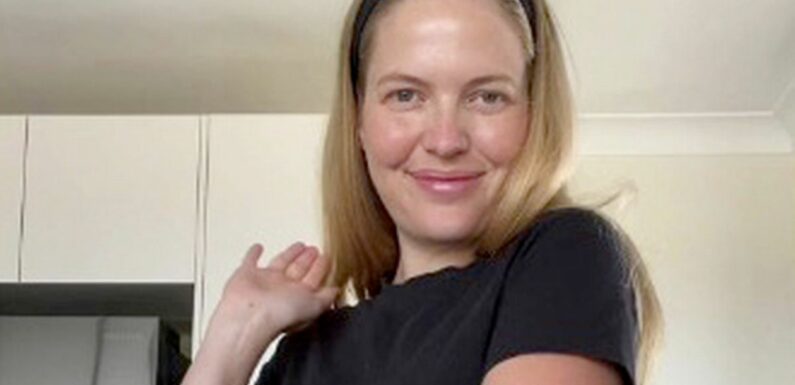 An expectant mother shared a list of unique baby names, only to leave viewers in stitches with one name that reminded them of a sex act.
Ailie Way, from Australia, curated a list of "them" names that she said has been "years in the making".
The Aussie fashion designer, who has only four weeks left on her pregnancy journey, said the list is "too good not to share".
READ MORE: 'I love my daughter's unusual name but people think it sounds like cannabis'
She explained in a TikTok video: "We started to refine it and we've landed on four that we are just gonna gatekeep, but I thought I would share.
"Starting off with boy names, one that we had was Rou – as in like Johnny Depp's character on Chocolat, it's French.
"The other name that I've had, it's been the longest on my list, but four years ago I started an underwear line and called the underwear line the name of my future baby and that name is Augie.
"I really love feminine names for boys, which brings me to my next name, which is Abbe or Abbi.
"I don't know how I would spell it and again, it's French."
Coincidentally, she and her husband came up with the same name, George, which was also added to the list.
Ailie continued her baby boy name list: "The other name is Margot – I really like those 'them names' and I think it's so cool for a boy.
"And the last name on the boy list is Clo."
As for girl names, Ailie only came up with two names that give a balance of strong and feminine.
"Okay the first one is Maggie – it hurts a little bit now that I'm saying it out loud because now I definitely can't use it but I've always loved it.
"And the last one is Agnes, so strong and again, such good balance."
People were divided as some suggested Ailie do more research on the meaning of the names.
"Roux in French means a mixture of melted butter and Abbe is the French equivalent of Abbot," one mentioned.
Another noticed: "Not Augie coming up as Orgy on auto-captions."
"There is a reason you don't see these names often," a third expressed while a mum shared: "My son's name is August and though I don't call him Auggie, several people do and that's okay."
READ NEXT:
'I spend hours glamming up for nursery run – other mums feel so threatened'
Dad leaves angry note in daughter's lunch box after teacher called meal unhealthy
Man outraged as brother steals baby name – then rages when he also uses it
Source: Read Full Article