Brooklinen sees your weighted blanket — the one you've been curled up with in these anxious times — and they raise you a weighted comforter. The popular bedding brand has just launched their first weighted comforters, which are available in all mattress sizes.
Hot on the heels of other bedding start-ups like Casper, Nectar, and Layla releasing their own weighted blankets in recent months, Brooklinen ups the cozy ante with a glass microbead-filled comforter that's meant to soothe users to sleep with its gentle weight every single night.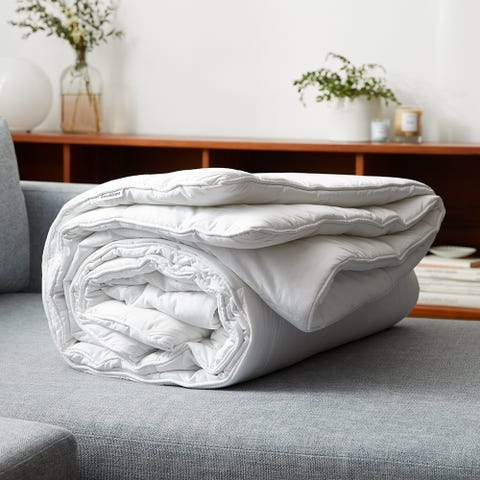 Brooklinen
The science behind how well weighted blankets work is still fuzzy, but they have shown to be a beneficial therapeutic aid for people with conditions like autism, anxiety, chronic pain, and insomnia.
It's recommended that any weighted blanket that you use should be about 10% of your body weight, so this is something to keep in mind when choosing the best comforter for you. Here's how the different sizes of Brooklinen's weighted comforter break down:
Brooklinen's weighted comforter is covered with a 400-thread-count sateen cotton shell and is equipped with corner loops, so that you can slip one of their duvet covers over it and tie it securely into place.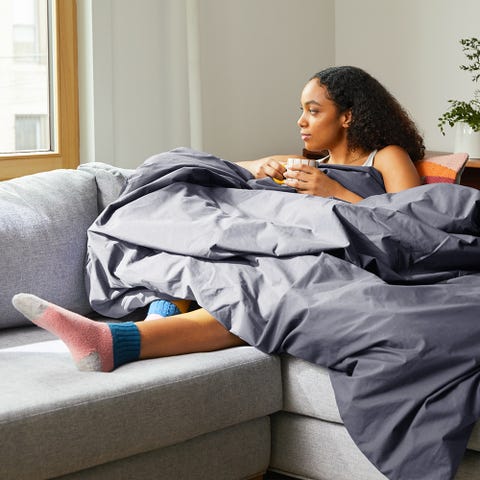 Brooklinen
The feeling from the comforter should be akin to a gentle press, like being comfortably spooned from all sides, while still being able to freely move your body and make adjustments. Here's hoping we all have more restful nights ahead.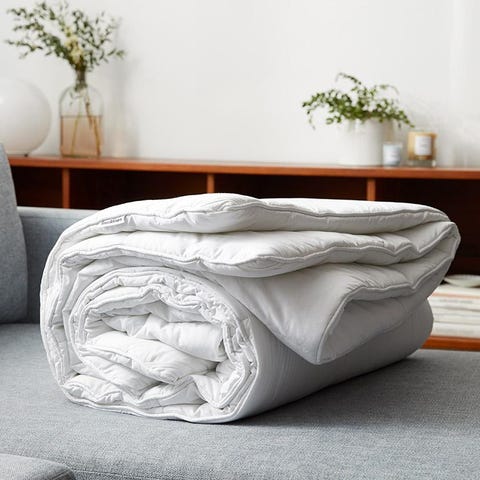 Brooklinen Weighted Comforter
$249.00
BUY IT HERE
From: BestProducts
Source: Read Full Article