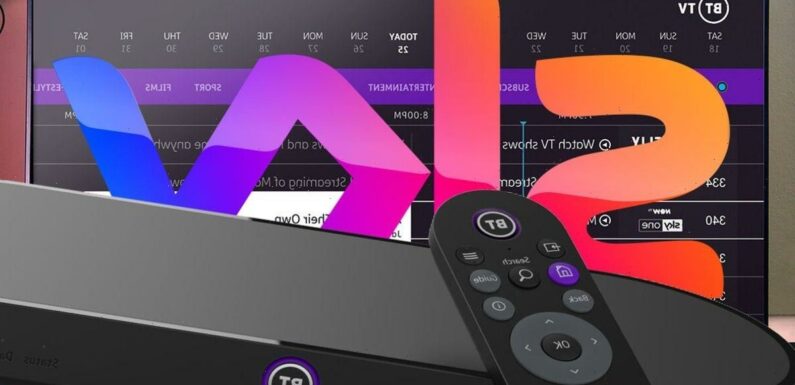 We use your sign-up to provide content in ways you've consented to and to improve our understanding of you. This may include adverts from us and 3rd parties based on our understanding. You can unsubscribe at any time. More info
BT has just launched its January sales and it's very good news for anyone wanting cheaper broadband and a cut-priced way of watching premium TV. The UK Internet Service Provider (ISP) has confirmed that its slashing prices by a whopping 50 percent which means those joining the firm can get broadband for just £14.49 per month plus Sky channels and Netflix for an extra £9.
BT Broadband half price!
£28 £14.49 View Deal
BT is offering a massive 50% off broadband this January with prices starting from under £15 per month. The deals even include a speed guarantee and the usual £30 joining fee has also been scrapped.
Contract length: 24-months | Set-up costs: FREE
Considering a standard Netflix plan alone costs £6.99 that's a pretty decent deal.
The half-price broadband discounts are available across a number of options including BT's entry-level Fibre Essential service and most premium Full Fibre 900 which offers downloads in excess of 850Mbps – at that rate a full HD movie can be whizzed to a TV in under 40 seconds.
Additionally, BT broadband customers will receive their very own Stay Fast Guarantee, meaning that they can either receive £20 back or a free cancellation if broadband speeds aren't what they should be.
Then there are those additional telly channels which include a standard Entertainment package for just £9 per month. This features channels such as Sky Max and Sky Atlantic which are all beamed to the big screen via Sky's online NOW service.
Martin Lewis reveals possible broadband savings for millions
If you want extra things to watch you can boost the bundles with BT also offering Sky Cinema for £14 or its Big Sport plan for 21 per month.
There's even the option to grab the ultimate BT VIP bundle for £37.50 per month which includes NOW Entertainment, Cinema and Sports, BT Sport channels, Netflix, Eurosport 1 & 2 and the Discovery Channel.
New BT TV customers will receive the BT TV Box Pro, BT's most advanced set top box which can be used without an aerial and offers Wi-Fi connectivity, Dolby Atmos and up to 600 hours of recordings making it future ready. The usual £30 joining fee has also been scrapped so you won't pay a penny to join.
YOU CAN SEE ALL THE BT DEALS HERE
Of course, like all things in life there is a catch as the low prices are available for the first six months before increasing to the standard price for the rest of the term.
That said you'll still make a significant saving with 50 percent off lasting until the summer.
It's not just BT offering discounts in the January sales with Sky slashing the cost of its new Steam box to the lowest price and Virgin Media offering speedy 300Mbps broadband for just £27 per month – that's also one of the lowest costs ever.
You can find out more about these deals below.
• Sky Stream lowest ever price – FULL DETAILS
• Virgin Media lowest ever price – FULL DETAILS
Source: Read Full Article