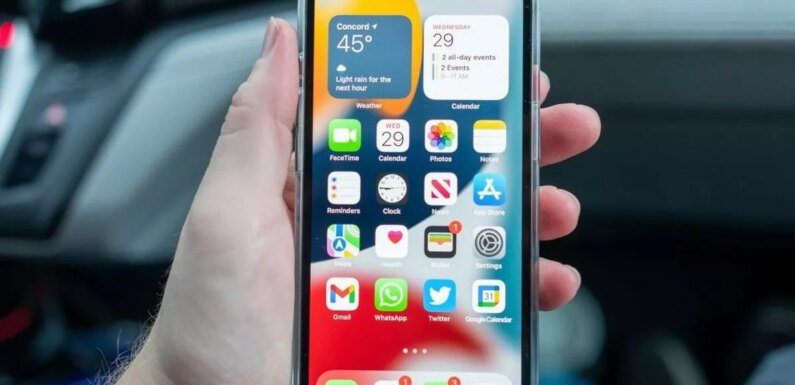 With a lightning fast processor, great battery life, and the latest iOS goodies, the iPhone 14 really is a great piece of kit.
But with an £849 price tag new, it's been out of reach for most people—until now.
Thanks to Apple releasing a new iPhone like clockwork every September, we're likely just mere months away from the iPhone 15 which means smartphone retailers are starting to dish out some seriously good deals on the latest model.
READ MORE: If your iPhone is running out of battery faster than usual here's what you need to do
Mobiles.co.uk is currently offering a standard iPhone 14 for just £29.99 per month until 3rd July 2023. Check out the offer here
You'll have to pay £69 up front as well as the monthly cost, but for that you'll get unlimited minutes and texts as well as 100GB data per month.
After two years, you'll own the device outright and will pay a total of £789.00, meaning you'll save roughly £60 over the course of the contract.
It's one of the cheapest ways of getting your hands on the iPhone 14 out there right now so if you're looking to make the switch or your current phone contract is coming to an end, this might be the perfect chance. 
If that's still too much for you, Mobiles.co.uk also has a great offer on the iPhone 13 for £28.99 per month, although why you'd pick the older model over the new one is anybody's guess.
Apple hasn't confirmed any details about the iPhone 15 yet, but typically announces new iPhones at its September event.
It's unclear if there will be a major price increase when the upcoming model comes out, but given the increase in the cost of materials, it's likely that Apple fans can expect the upfront sale price to increase slightly.
Source: Read Full Article