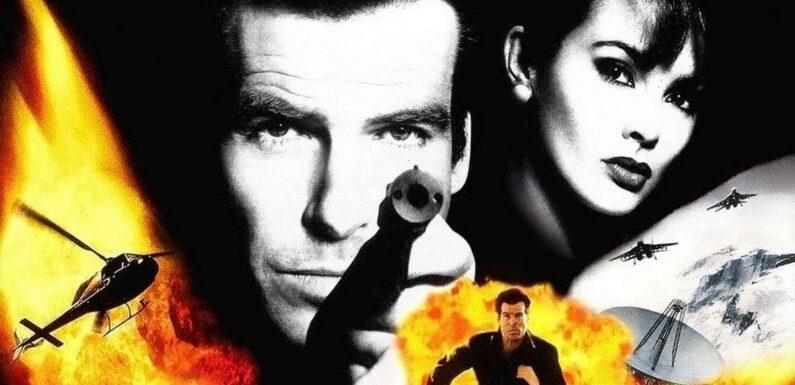 Millennial gamers rejoice: Goldeneye 007 is coming to next-gen consoles this week in a stunning 4K remaster.
The Nintendo64 James Bond classic is widely regarded as one of the best early FPS games ever made.
First released in 1997, the game will now be made available on both Nintendo Switch and Microsoft Xbox as part of a roster of subscription-based retro remaster games.
READ NEXT: 18000 Amazon workers will be fired as company announces huge wave of redundancies
For Xbox gamers, Goldeneye 007 will be available on the monthly Xbox Game Pass service for Xbox One and Xbox Series X|S.
Meanwhile, Switch players will be able to play it as part of the N64 emulator game library on the Nintendo Switch Online + Expansion Pack app.
Both platforms will make Goldeneye 007 available on January 27th, i.e. Friday of this week.
Sharing the news, Nintendo said: "Enter a world of espionage as Bond in GoldenEye 007. Your covert operation to stop the GoldenEye weapon satellite spans the globe – you'll infiltrate underground bases, charge through a military train and slink around the depths of a jungle.
Gaming online could earn players as much as £60,000 according to new research
"Along the way, M will brief you on your objectives and Q Branch will support your efforts with an array of gadgets, but the ultimate success of this mission is yours alone. Save the day, then go for the gold in spy-vs-spy action locally or online in the four-player multiplayer mode and enjoy round after round of first-person competitive action."
You can pick up Goldeneye 007 and hundreds of other games by paying £9.99 per month for Xbox Game Pass.
Meanwhile, Nintendo Switch Online + Expansion Pack costs £34.99 per year.
READ MORE:
iPhone app lets you 'talk' to Hitler and Jeffrey Epstein for a price
Sneaky WhatsApp trick lets you read messages on app 'without anyone knowing'
'Atlas' robot is now able to 'take builders' jobs' after being given metal hands
Netflix to block millions of users as part of password sharing crackdown
KFC's Bargain Bucket games console takes on Xbox and PS5 with built-in chicken chamber
Source: Read Full Article