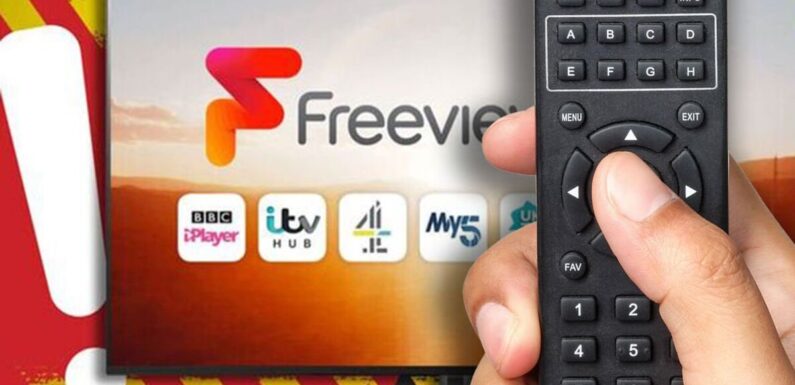 Love Freeview? Well, something new is coming soon that will also offer endless hours of top entertainment without it costing a penny to watch. Freely is a new service that will be launching in 2024 and will offer homes live and on-demand shows, movies and sporting action from mainstream media such as the BBC, ITV, Channel 4 and Channel 5.
Freely is actually being developed by Everyone TV – the same firm behind Freeview and Freesat – and what makes it different is that all content is beamed to tellies via a broadband connection rather than aerials and satellite dishes.
Everyone TV says it will replicate the current terrestrial TV experience, building on the heritage and popularity of the Freeview TV platform, currently used in 16m homes.
Along with making it easy to watch, Freely promises users of its service will be able to seamlessly browse channels through a modern and intuitive programme guide, and use innovative functionality designed to make it easier to find and explore new shows directly from live TV.
Freeview introduce their new Play streaming service in 2021
Of course, thanks to that broadband connectivity there will be no need for additional equipment to be drilled into walls or stuck on top of the chimney stack.
There's no word on exactly when Freely will arrive on televisions across the country but an official launch date could be announced soon.
We use your sign-up to provide content in ways you've consented to and to improve our understanding of you. This may include adverts from us and 3rd parties based on our understanding. You can unsubscribe at any time. More info
Speaking about the service Jonathan Thompson, CEO, Everyone TV, said: "We are delighted to be working with the public service broadcasters on the next phase of free TV's evolution. This new development is a reflection of the fact that a growing number of UK viewers are watching content online, but still want easy access to the shared experience of live TV.
"Our aim is to ensure that all viewers have access to a free, aggregated live TV experience that champions British content and is delivered in a way that suits audience needs and preferences. Every one of us should be able to share in the best of British ideas and creativity on TV."
Source: Read Full Article