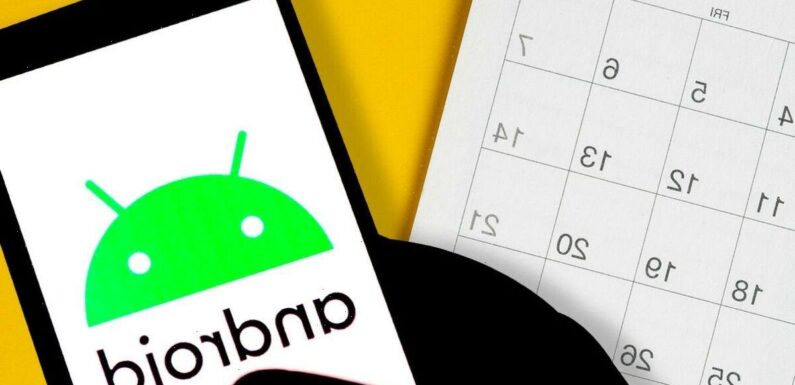 Google has revealed exactly when you will find out all about the newest features that are set to drop on your Android phone later this year. While the company teased users with a taster of the upcoming Android 14 OS with a preview last month, Google still left much to be explored.
Now, it is set to unveil much more at its yearly I/O 2023 conference on May 10 at the Shoreline Amphitheater in Mountain View, California.
Tech fans are always in with a treat when this iconic event comes around and you can of course watch all of the news announced online for free. In-person attendance will be limited to a small number of Google employees and the press.
Google said: "Join a select audience to learn about Google's latest innovations and developer solutions that help you work smarter and improve productivity."
Google normally reveals the features of the latest version of Android at these events, but much more will be discussed too. It's no wonder the announcement has generated a lot of excitement on social media as the event that explores the next big things in tech is now just months away.
Twitter user @lisamlum posted: "Can't wait! Google is set to launch over 20 new AI products this year, which will be showcased at I/O."
@softbasejp wrote: "The announcement of Google IO 2023 being held both in-person and online is a great move towards inclusivity, making the event accessible to a wider audience. Looking forward to the event on May 10 and the exciting technological innovations that will be unveiled."
Google could also reveal more details about the Pixel 7A and Pixel Fold during the keynote, as well as the latest tabloid.
You can also expect to hear more about Google's answer to ChatGPT, the AI chatbot service it has called Google Bard.
Also on offer are "100-plus on-demand technical sessions," which you can register for on the Google I/O 2023 website.
Google unveiled of a host of products at last year's event, including the Pixel 6A smartphone, Pixel earbuds and Android 13.
Android 13 is the operating system (OS) powering the latest Androids and it came jam-packed with new capabilities. Android 14, which is dropping later this year, will bring even more benefits to your smartphone.
If you have a Google Pixel, you may have some idea of what is in store thanks to the Developer 1 and 2 Previews, such as longer battery life.
If you own a Google Pixel 8, Pixel 8 Pro, Galaxy S23, S23 Plus, S23 Ultra, Galaxy Z Fold 5, Galaxy Z Flip 5, OnePlus 11, you will be one of the first to access Android 14.
Source: Read Full Article