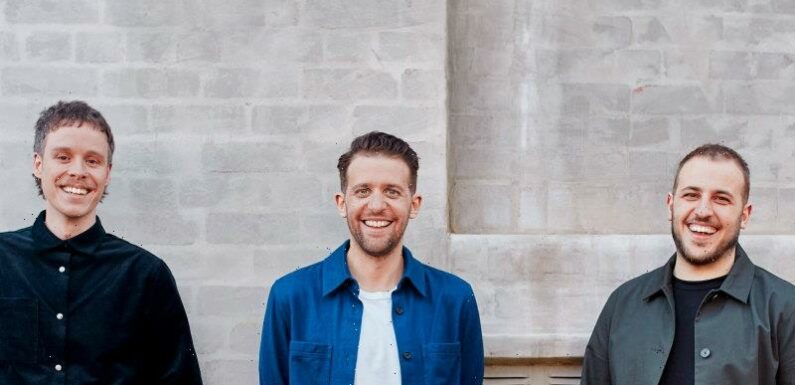 Billion-dollar valued, Australian social media start-up Linktree lost $49.2 million last financial year after generating just $25 million in revenue.
But the Melbourne-based company that allows users, including major celebrities, to easily create websites linking their social media pages and earn money from their followers, also gained two influential strategic investors: Google and global talent agency IMG.
Linktree co-founders Alex Zaccaria, Anthony Zaccaria, and Nick Humphreys.
Linktree's financial losses and the existence of its new investors were disclosed in a filing lodged with the corporate regulator, the Australian Securities and Investments Commission, in December.
Start-up technology companies, which typically generate losses as they chase growth and dominance of a particular market, have been under pressure due to rising interest rates and cautiousness among venture capital investors.
Linktree is one of only a handful of technology firms in the country valued at more than $1 billion. The company cut 17 per cent of its workforce in August along with an undisclosed number of contractors to save money.
The accounts show that Linktree's revenue jumped 81 per cent from $13.8 million the year before to $25 million and its user base grew by 76 per cent to an undisclosed figure. But its losses also leapt up from about $3 million to $50 million as the company's spending grew.
Two industry figures, speaking on condition of anonymity, said Linktree's revenue growth was unimpressive relative to its spending. One said it was "well below benchmarks across almost any measure of efficiency."
Google and IMG's decision to invest a combined of $US10.5 million in Linktree in November, on the same terms as its last raise near the peak of the market, represents a major vote of confidence in the company. "These two strategic partners are incredibly enthusiastic and excited about Linktree, our growth and prospects," said a Linktree spokesman, without naming the companies that are disclosed on its share register.
Last year Linktree launched a host of new products, such as new phone apps; features and partnerships, including with internet giants YouTube and Tiktok. It also refreshed its branding. In its directors report, Linktree said the changes variously gained it new users and improved how much it costs to acquire a user relative to their spending with the company, a key metric.
Linktree's spokesman defended the company's performance, saying its growth and focus on using its money efficiently gave it a clear path to profitability.
"Linktree is in a stage of hyper growth, focusing on expanding our offering in markets around the world, investing in expanding our team in the US, and marketing efforts to grow the brand," the spokesman said. "Linktree has and continues to invest in its growth."
In March last year, Linktree raised $US110 million, or about $150 million Australian near the peak of the market, from investors in a deal that valued the company at an enormous $1.7 billion.
In Linktree's case, even after its big-spending 2022 financial year, the results show it still had about $110 million in cash and equivalents on hand.
The accounts show that Linktree spent about $80 million on operating last financial year, with $32 million on employee expenses, $13.7 million on contractors and ad spending of $14.8 million among the major costs. During that period, its workforce jumped from 92 to 283 people.
About $11.6 million that Linktree reported as "other income" was due to currency fluctuations, the results note.
Linktree, which was founded in 2016, has already done well for its founders. A separate document lodged with the regulator show that a trust named for the company's co-founding brothers, Alex Zaccaria and Anthony Zaccaria, sold almost $14 million of shares in the company last year to some of its biggest investors. A third co-founder, Nick Humphreys, sold almost $7 million.
All the founders still retain much larger stakes in the company than they sold. The Zaccaria brothers' trust company, for example, still has more than 660,000 shares in Linktree compared to the roughly 21,000 it sold last year.
Filings with the Australian Securities and Investments Commission are required for firms over a certain size and give an impression of a company's performance in accordance with federal law, but do not have the level of detail that an investor would use and are not up-to-the-minute.
Some larger start-ups have complained that their financial accounts are publicly available. Sydney based tech firm SafetyCulture, previously criticised the publication of an article on its results, arguing it gave competitors in jurisdictions with weaker reporting laws an unfair advantage.
Google and IMG were contacted for comment.
Most Viewed in Technology
From our partners
Source: Read Full Article