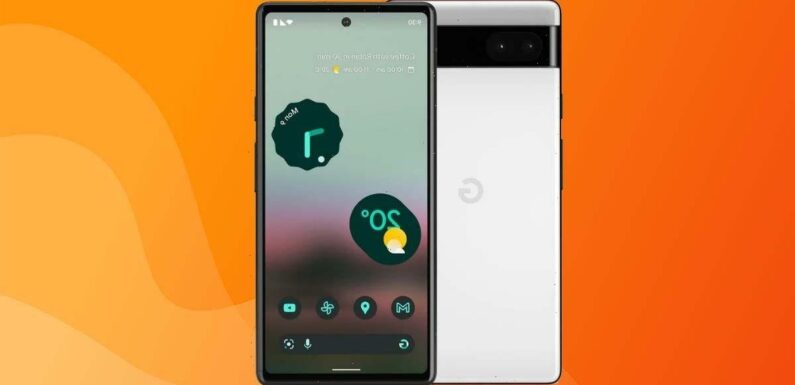 We use your sign-up to provide content in ways you've consented to and to improve our understanding of you. This may include adverts from us and 3rd parties based on our understanding. You can unsubscribe at any time. More info
Leaked images appear to reveal Google's latest entry into the smartphone market, and it appears to promise powerful flagship-worthy features at a relatively lower price point. Vietnamese website Zingnews has claimed to have gotten a hold of the Google Pixel 7a before its official release, sharing images and a full rundown of the phone's specifications. The images show a prototype smartphone that looks visibly different from the Pixel 7 and 7 pro, and its predecessor the Pixel 6a.
As with the Pixel 6a, this model is expected to be released later this year and will be part of their mid-range smartphone line, offering an affordable option for those who do not want to shell out £849 for the Pixel 7 Pro.
The Google Pixel 6a launched at £399 in the UK, and given how the Pixel 7 costs the same as the Pixel 6 at launch, experts believe that the 7a could be similarly priced.
While the Pixel 7a has not been officially announced and is technically a "rumoured" name, the device is expected to be revealed officially at their annual conference on May 10.
The images from ZingNews reveal that the upcoming Pixel 7a has the same signature metal camera bar as the Pixel 7. While this version has a smaller screen with a 6.1 inch display, it also has a refresh rate of 90Hz, which allows for a seamless viewing experience.
Google Pixel 7 Pro (SIM-free)
The pictures show a device with a sleek glass-and-metal design, along with an etched pattern on the back, although this part of the design may not show up in the finished model.
The cameras for the new device may be a letdown however, as the images show that it has the same twin 12MP set-up used in the Pixel 6a, compared to the 50MP main sensor of the Pixel 7 and Pixel 7 Pro.
In terms of further specifications, this device shares some similarities with the Pixel 6a, having 8GB RAM WITH 128 GB internal storage.
The device has a protective rubber ring around the SIM tray, which means that will likely have an IP67 water and dust resistance certification, like its predecessor.
Under the hood, you are rumoured to get Google's speedy Tensor G2 processor (that's the same brain that powers the Pixel 7).
If you are looking for the best features available on a Google device, you can pick up a Pixel 7 Pro for £849 at Argos and Very.
Meanwhile, the Pixel 6a is available on Amazon for as low as £298, dropping by over £100 since its launch.
Source: Read Full Article