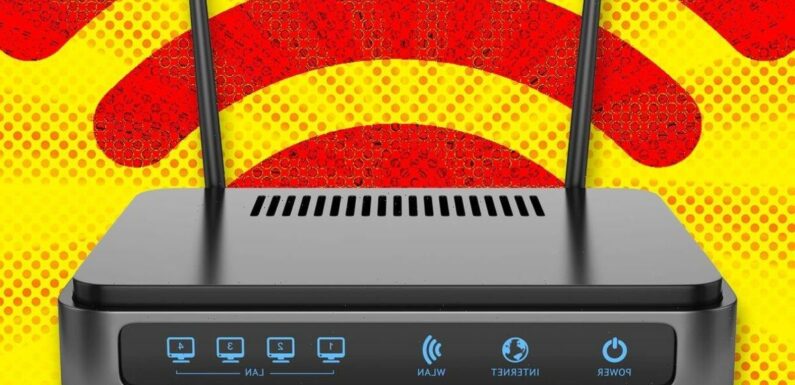 We use your sign-up to provide content in ways you've consented to and to improve our understanding of you. This may include adverts from us and 3rd parties based on our understanding. You can unsubscribe at any time. More info
If you've been suffering from dismal downloads and stuttery streaming then there could be better news for your broadband. UK regulator, Ofcom, has just announced a huge boost to the UK's fibre infrastructure with 11 million homes now able to access much quicker internet speeds.
That figure is up from just 7 million a year ago showing that the rollout of better FTTP technology is picking up pace.
If you weren't already aware, FTTP (Fibre to the Premises) improves things significantly as it means the best possible broadband is brought right into homes.
A vast number of properties might have fast cable in their street but the final journey to the router uses ageing copper cables which can only cope with maximum downloads of around 70Mbps. That's compared to over 1Gbps using full fibre technology.
As a quick guide, downloading a full HD movie using copper lines will take around 10 minutes. Switch to the very best fibre and that will be reduced to just 40 seconds. Along with being fast, FTTP can also cope with more traffic running through which means things don't drop to a snail's pace at busy times of the day.
Martin Lewis explains how to cut costs on broadband bundles
Ofcom's latest Connected Nations autumn update suggests that 37 percent of UK households can now get full-fibre. That's an increase from 24 percent a year ago.
The number of properties unable to get a 'decent' broadband speed (10 Mbit/s download and 1 Mbit/s upload) has also fallen by 38% since last year to 83,000.
Of course, to get these quicker speeds you will need to speak to your Internet Service Provider as they will need to upgrade your package before things will get faster.
The better the download speed the more you will pay so make sure you only upgrade to the power you really need.
A single person who simply wants to send a few emails and stream the odd show on Netflix shouldn't need anything more than a 30Mbps connection.
However, a house full of gadgets with people trying to stream in 4K, download games and make Zoom calls will need much faster speeds.
A busy family that doesn't want a sluggish connection should look at upgrading to at least 200Mbps or faster.
Source: Read Full Article