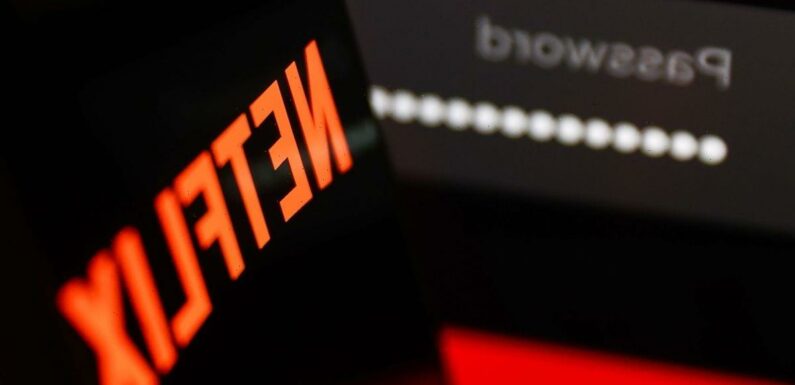 Netflix users who share their passwords with others could soon be forced to pay extra for the service—or face being blocked from it.
The streaming giant said in an earnings call that it will be rolling out 'paid sharing' more widely over the next few months.
This is where subscribers will be allowed to share their password with others, provided that they pay an additional monthly fee on top of their regular subscription.
READ NEXT: British police to visit homes of people who illegally stream online
Netflix said: "Today's widespread account sharing (100M+ households) undermines our long term ability to invest in and improve Netflix, as well as build our business."
The firm added: "As we roll out paid sharing, members in many countries will also have the option to pay extra if they want to share Netflix with people they don't live with."
It's unclear how much the additional monthly fee for password sharing will be, but in trials of the feature across Latin America, Netflix charged £2.66 ($2.99) per extra household.
The company estimates that around 100 million households use its platform with the password to an account they don't pay for.
Donald Trump planning return to Twitter and Facebook ahead of next presidential bid
Not only does Netflix hate password sharing; the UK government isn't a big fan either. In December, the Intellectual Property Office (IPO) advised people that password sharing on Netflix or Disney Plus is piracy, and that anyone doing it could be committing a crime.
The IPO said: "Pasting internet images into your social media without permission, or accessing films, TV series or live sports events […] or apps without paying a subscription is an infringement of copyright and you may be committing a crime."
They added that it is "the member who created the Netflix account and whose payment method is charged" that will be held responsible for any activity on their account—meaning if an ex is using your Netflix without your knowledge, they could get you into deep trouble.
READ MORE:
Medical breakthrough for woman who undergoes first successful 'printed ear' transplant
'X-ray vision' WiFi hack could be used to spy on people through walls like James Bond
Elon Musk's Tesla 'staged' video of self-driving car, claims former engineer
Sky TV hack can save you £7 per month if you redeem cheeky free extra with app
'Robot lawyer' to defend someone in court for first time and could replace humans
Source: Read Full Article