Google plans to wade into the debate over whether technology — and the time spent on devices — is harmful to people's health, criticism that it has dodged more than Apple and Facebook.
At its annual developer conference — scheduled to kick off in its hometown of MountainView, California, on Wednesday AEST — Google is set to announce a new set of new controls to its Android operating system, oriented around helping individuals and families manage the time they spend on mobile devices, according to a person familiar with the company's thinking.
In his keynote address at the event, chief executive Sundar Pichai is expected to emphasise the theme of responsibility, the person said. Last year's keynote was more focused on developments in artificial intelligence.
Sundar Pichai, chief executive officer of Google.
The anticipated shift in tone at the event reflects increased public skepticism and scrutiny of the technology industry as it reckons with the negative consequences of how its products are used by billions of people.
Some of the criticism centres on the suspected addictive nature of many devices and programs. Two groups of Apple shareholders in January asked the company to design products to combat phone addiction in children. Apple chief executive Tim Cook has said he would keep children in his life away from social networks, and even Steve Jobs placed strict limitations on his children's screen time. Facebook last year publicly admitted that consuming Facebook passively tends to put people in a worse mood, citing internal research as well as academic reports.
The manipulation of technology for disinformation has also rocked tech giants including Facebook and Google, prompting them to consider the role they play in society. Facebook chief executive Mark Zuckerberg has said the company "didn't take a broad enough view of our responsibility" to society.
Google has been quieter than its counterparts, even as hoax videos have gone viral on YouTube and Google's own search tools have been manipulated.
When it comes to family controls, Google is already a step ahead. Google offers Family Link, a suite of tools that allows parents to regulate how much time their children can spend on apps and remotely lock their child's device. Family Link gives parents weekly reports on children's app usage and offers controls to approve the apps kids download.
Those time-management controls go further than what is offered by rival Apple on its iOS mobile operating system. Apple currently offers "do not disturb" modes that limit an iPhone's function overnight or while driving, but parents cannot trigger those modes on their kids' devices.
Apple is expected to announce more features to help parents manage their kids' use of devices and apps at its next developer conference in June, according to several analysts who follow the company.
Google still plans to emphasise artificial intelligence, according to the person. Google is set to announce additional capabilities to its voice-enabled Google Assistant that are intended to make the product more interactive and helpful at accomplishing tasks, the person said, and will introduce new tools for publishers to help surface authoritative search results.
Google is also planning to launch the latest version of Android operating system, called Android P, which will be rolled out to billions of smartphones. An early iteration of Android P was released to developers and anyone who owns Google's Pixel phones in early March.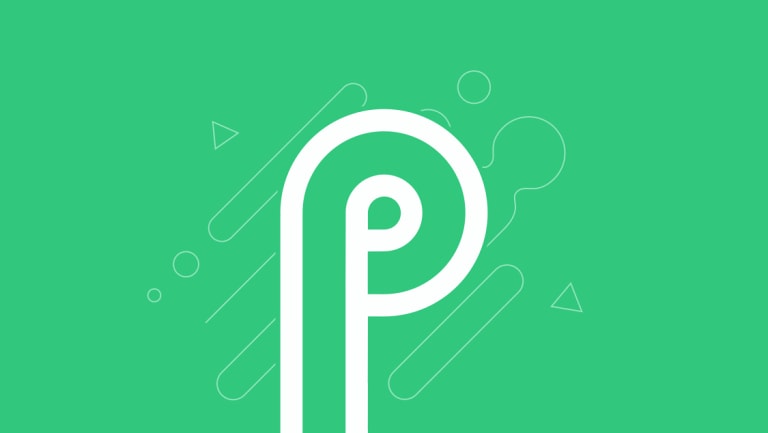 Android P is yet to receive its dessert-themed nickname.
P boasts a new look with more rounded corners on text boxes and menus and several technical improvements such as support for multiple cameras, the ability to gather indoor location data and improved fingerprint recognition. The company may also be working on gesture controls that are similar to features of the iPhone X, according to an image the company published on an official blog but later removed.
Google tends to name its operating systems after desserts, such as Nougat. P hasn't gotten its sweetly-themed name yet, but "Popsicle" is the top contender, after Google posted an Android P wallpaper for developers showing the treats.
Ahead of the conference, Google has already announced the availability of "Android Things", a version of its operating system that can run on low-powered connected devices. This joins Android TV, Android Auto, Wear OS and Android Oreo (Go Edition) as Android offshoots designed to bring familiar operation and constant updates to a variety of devices outside the standard smartphone.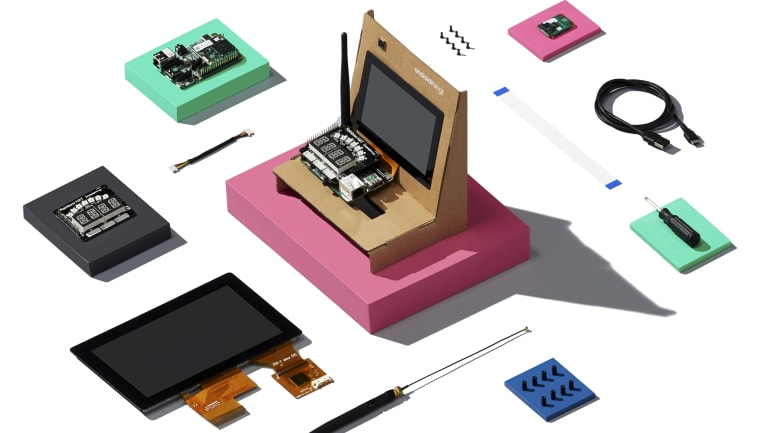 Google's Android Things starter kit lets developers get started with real hardware before transferring to mass manufacturing.
For developers of smart devices, like thermostats, air quality monitors or smart glasses, the benefit of Android Things include cloud-based controls and the handing of responsibility for security updates to Google itself, which should help mitigate the hacking risk presented by many connected devices. Google has also made available starter kits so enthusiasts and developers can test their ideas with real hardware. These include a kit with a touchscreen, Wi-Fi antenna and camera for $US200 ($266), or a cheaper kit based on the Raspberry Pi 3.
Washington Post, with Fairfax Media
Source: Read Full Article