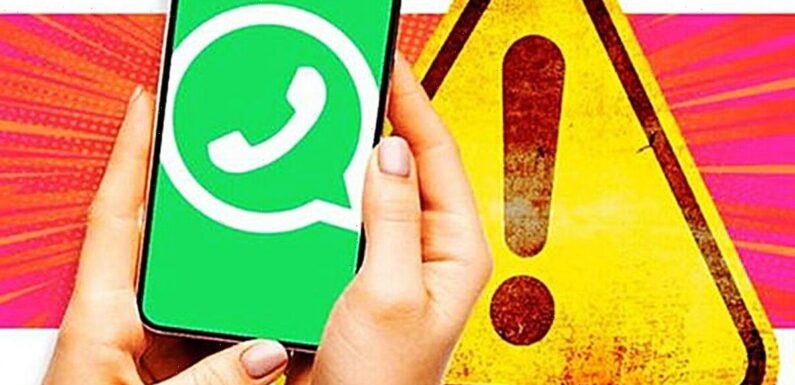 UK Whatsapp users may have to kiss goodbye to the messaging app as the company's boss has warned it could soon be blocked in Britain. WhatsApp chief Will Cathcart said this week that he will refuse to comply with part of a new bill the Government has been trying to push through Parliament since 2021.
He is furious that the plans could force WhatsApp to hand over your encrypted messages to broadcasting regulator Ofcom.
End-to-end encryption secures messages by making sure only those sending and receiving them can view them.
But Mr Cathcart is warning that the Government may try and block access to WhatsApp if officials do demand access to this private information via the Online Safety Bill (OSB).
The bill is aimed at clamping down on online trolling and illegal forms of pornography, putting more responsibility on platforms rather than internet users.
But doing so threatens to undermine the privacy of your WhatsApp messages, the company claims.
However, Mr Cathcart did admit that no one during his discussions in London brought up a UK block as a potential threat.
He said: "Our users all around the world want security – 98 percent of our users are outside the UK, they do not want us to lower the security of the product.
"We've recently been blocked in Iran, for example. We've never seen a liberal democracy do that.
"We won't lower the security of WhatsApp. We have never done that – and we have accepted being blocked in other parts of the world.
"When a liberal democracy says, 'Is it OK to scan everyone's private communication for illegal content?' that emboldens countries around the world that have very different definitions of illegal content to propose the same thing."
But it is not too late to get WhatsApp back on Westminster's side. Mr Cathcart urged the Government to add wording to the bill to make clear private messaging is not the same as other social networks, and that encryption must be protected.
He added that the Government has previously made public statements about how important this kind of security is, but argued it should be explicitly stated in the legislation too.
WhatsApp: Outage map shows users experiencing issues
We use your sign-up to provide content in ways you've consented to and to improve our understanding of you. This may include adverts from us and 3rd parties based on our understanding. You can unsubscribe at any time. More info
But Whatsapp is not the only company pondering over its future UK operations due to the bill.
Whatsapp's rival messaging service Signal has issued a similar warning.
Signal president Meredith Whittaker previously told BBC News that it "would absolutely, 100 percent walk" and end its UK services if the bill forced the company to soften the privacy of its encrypted messaging system."
If the companies decide not to leave the country after the OSB passes, they could face staggering fines worth up to 4 percent of their turnover.
Source: Read Full Article