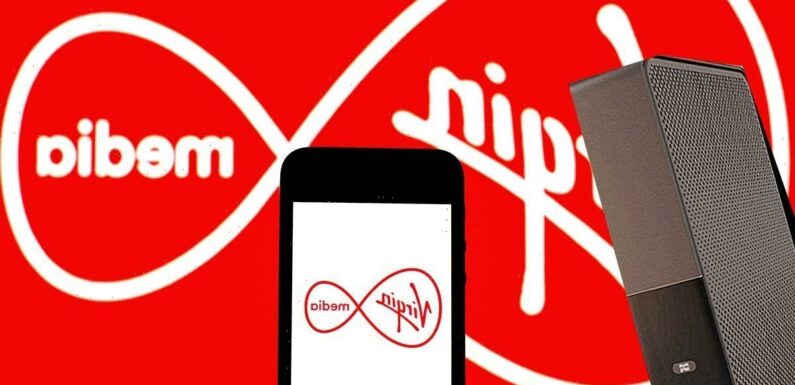 If an increase to your monthly internet and phone bill wasn't enough, Virgin has warned you will soon no longer have access to its free public WiFi service either. Like most providers, Virgin told its broadband, TV and home phone customers by letter or email that its prices are increasing. The company argues it needs to hike up prices to improve its network capabilities and fix faults as it scrambles to cope with rising energy costs and inflation.
But to add insult to injury, a huge benefit that Virgin offers its customers will be axed as well. Fixed broadband customers have been told that its "Out of Home" public WiFi hotspot service will end in November 2023.
This service allows existing broadband routers to become wireless hotspots for anybody to access.
If you have a Virgin Media account, you can download the Virgin Media app to automatically connect to WiFi when you're in range of a WiFi hotspot.
With 20 million hotspots internationally, you could be lucky enough to rarely go without a WiFi connection when on the move. All you have to do is check to see if 'Virgin Media' is on your list of available WiFi networks when you try and connect.
But along with its January 2023 price hike announcement, in which fixed broadband customers were informed of a looming 13.8 percent bill increase come April, it seems many failed to notice that the free public WiFi service would also be getting the boot.
Virgin first hinted at this back in June 2022 after it updated its related WiFi Terms, stating: "If you have joined or recontracted to Virgin Media Broadband or Virgin Mobile on or after 1st December 2022, Virgin Media's out of home WiFi hotspots and the Virgin Media London Underground WiFi service are not available to you and will not form part of your contract for either Virgin Media broadband or Virgin Mobile."
But Virgin told the team at ISPreview.co.uk that customers' use of its public WiFi Hotspots has been "declining in recent years".
Towards the end of 2022, there were around 150,000 unique devices using the services per week.
But with a network of over 4 million hotspots in the UK, maintaining the service has become a "significant expense" for Virgin.
Meanwhile, the increased use of 4G or 5G mobile services has also meant the service is less essential than in previous years.
But luckily, Virgin has told customers its London Underground WiFi service will still be available if they have a mobile device and a compatible SIM card with Virgin Mobile or O2.
This means that even when you are miles below ground level on the London Underground, you can still send your friends a WhatsApp message, stream your favourite songs on Spotify on scroll on your Instagram feed.
And from April 1, you won't even have to do a thing to connect as this will happen automatically unless you have used the "Connect App" to get online in the past. If you have done so, you will need to reconnect to 'WiFi Extra' through your settings.
Source: Read Full Article