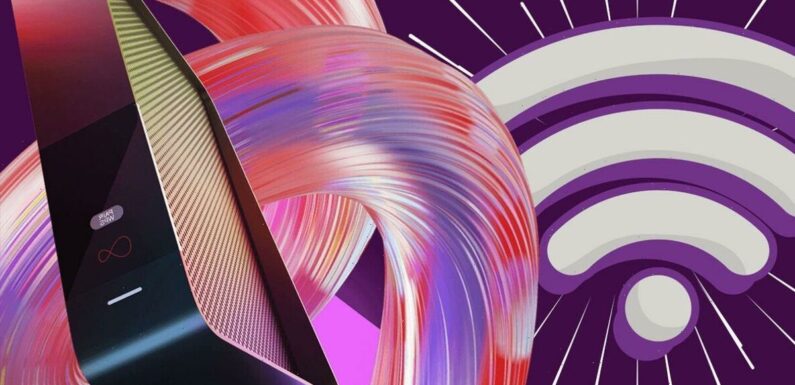 We use your sign-up to provide content in ways you've consented to and to improve our understanding of you. This may include adverts from us and 3rd parties based on our understanding. You can unsubscribe at any time. More info
Use Virgin Media for your broadband? Things could be about to get a whole lot faster for free thanks to a big speed boost from the telecoms company. It's just been confirmed that Virgin is upgrading millions of homes which will allow them to download files and films much faster than before.
Virgin Media M125 + Phone
£26 View Deal
If you're not looking to spend a fortune on broadband – but don't want to compromise on speed, this is the best deal available from Virgin Media right now. With average download speeds of 133Mbps, Virgin Media is offering solid download speeds at a much lower cost than BT, Sky, EE, and Plusnet
Download speed: 133Mbps | Upload speed: 20Mbps | Minimum contract length: 18-months | Set-up fee: £35
The totally free boost means those who currently get Virgin's M100 service beamed into their living rooms will see things increase from 108Mbps to 132Mbps. Those who subscribe to the firm's M200 plan will also see things increase with speeds rising from 213Mbps to 264Mbps.
And it's not just downloads that are getting better. Anyone who also uploads files will now get up to 25Mbps speeds when sending content across Virgin's cables – that's around twice as quick as before.
If you are on Virgin's M100 or M200 plans then getting the boost is easy. Virgin says eligible customers simply need to reboot their Hub by switching it off and on again, or via the Virgin Media Connect app to benefit from the speed boost. You'll find the router's power on the back of the device although it is worth remembering that it can take a few minutes to completely reset and start working again so make sure you only do this when nobody needs a connection to the web.
Virgin Media outline the features of their 360 TV remote
It's not just existing users that are getting better speeds. As part of Virgin's uplift, new customers will also be able to enjoy quicker broadband with current M100 package moving to M125, offering average download speeds of 132Mbps, and M200 moving to M250, offering average download speeds of 264Mbps. Those looking to upgrade their connectivity can enjoy the new M125 and M250 bundles for the same price as the previous lower tier speeds, starting from just £26 per month for M125 and from £30 per month for M250.
Thanks to this broadband boost, Virgin is boasting that customers on M125 could download a 4K film in just 15 minutes compared to it previously taking around 19 minutes, with the time taken for those on M250 reducing from just over 9 minutes to 7 minutes 30 seconds.
Speaking about the changes, Jeff Dodds, Chief Operating Officer at Virgin Media O2, said: "Virgin Media O2 set out with a clear aim to upgrade the UK, and giving millions of our customers enhanced value through our latest broadband speed boost is another step towards this.
"As reliance on connectivity continues to grow – and at a time when value matters more than ever – we're proud to be giving our customers even more, on us."
Source: Read Full Article