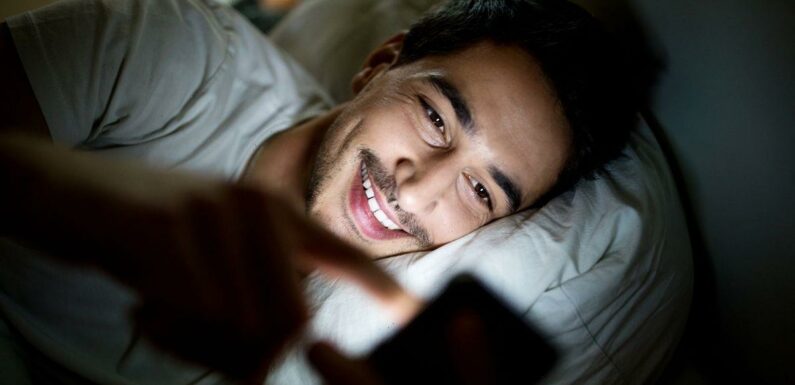 Lonely people rejoice: WhatsApp now lets you message yourself.
The popular messaging app has added a tool called 'Message Yourself' which lets you have a 1-to-1 chat on the app all on your Jack Jones.
You can forward messages to yourself as well as write reminders, grocery and to-do lists, and even use it as a place to keep track of links and videos your friends send you.
READ NEXT:Early iPhone 15 rumours and leaks claim it could have 'state of the art' camera
The idea is that you won't need a dedicated notes app on your phone anymore, and can instead just talk to yourself like a perfectly ordinary, functioning human being.
The feature was first spotted by the WhatsApp sleuths at WABetaInfo some weeks ago, when beta testers were given the chance to experiment with the 'messages with yourself' feature, which is now being highlighted with a 'message yourself' caption in the contacts menu.
The feature will obviously prove useful to forgetful people who need a place to keep track of everything, but it could also be a great way to keep yourself company on lonely nights.
You could ask yourself out for dinner or hear about your own day, right from the horse's mouth. 'Message Yourself' could finally even give you someone to sext.
Self-replicating robots can 'build almost anything' and become bigger machines
How to message yourself on WhatsApp
It's really easy to send yourself a message on WhatsApp, and it's a great way to keep quick notes without having to open another app.
To send a message to yourself, follow these steps:
Open WhatsApp
Tap the chat bubble icon on the main screen to start a new chat
Your own contact will appear at the top of your list with the caption 'Message yourself'
Once you do this, you'll be able to start a chat window with yourself and use it to keep track of your to-dos, shopping list, and more—all without a dedicated notes app.
READ MORE:
Demanding weekly reports from Twitter staff is 'not unreasonable', says Elon Musk
Turn your house into Fort Knox with huge Black Friday deals on smart home gadgets
AI 'predicts World Cup winner' after running 100,000 simulations
£56,000 worth of drones crash into a river during Christmas lights switch-on
'Invisibility cloak' looks like a Christmas jumper and blocks facial recognition AI
Source: Read Full Article