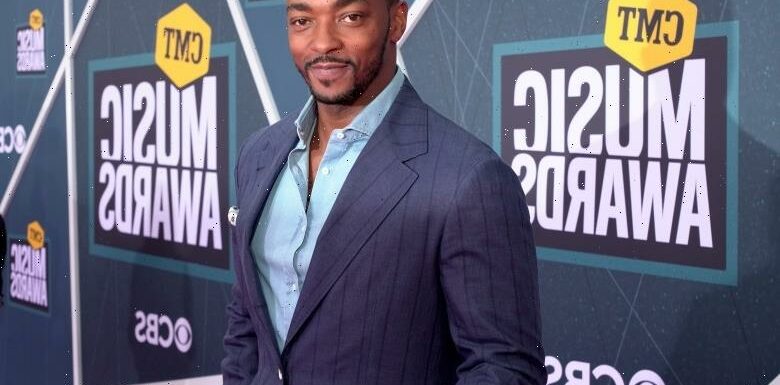 Anthony Mackie may be an MCU staple, but he's living out a "Mission: Impossible" plot just to read the Marvel scripts.
Mackie revealed during "The Kelly Clarkson Show" that the script for upcoming "Captain America: New World Order" is held under tight lock and key. "Captain America: New World Order" will be directed by Julius Onah and is written by "The Falcon and the Winter Solider" creator Malcolm Spellman with series staff writer Dalan Musson.
"Ironically enough, I got my script today," Mackie said on the February 28 episode of the talk show. "I haven't read it. Haven't opened it. I haven't gotten my passcode to the website that lets you into the website."
He continued, "We literally get a passcode to a website that gives us a location to meet the person to sign, to sit with a computer, and read our script. They don't trust nobody. And it's always like some 21-year-old intern and he just hates you. He's sitting there eating Cheetos and he's like 'Read faster.' And I'm like, 'I'm dyslexic.' And he's like, 'I don't care.'"
Mackie added of his dyslexia, "That's what got me into acting. Teachers are the most important foundation of American culture. And I had this teacher named Ms. Dorsey. I was making straight As and Bs. I couldn't figure out English. 'See spot run,' I didn't even know Spot was in a race. She was like, 'We just need to find something to pique your interests, make reading interesting.' And then she gave me this whole program and all of a sudden I'm reading Shakespeare, I'm reading Ibsen, I'm reading Chekhov. I'm reading all this different stuff and it's making sense."
Fellow Marvel star Zoe Saldaña, though, didn't think the Marvel security protocols made sense at all. The "Guardians of the Galaxy" actress infamously shared an Instagram video of herself last year flipping through a script for the upcoming superhero film.
"That can be annoying sometimes," Saldaña admitted in December 2022. "That's not cool, because you have to memorize, you have to prepare, you have to do research. And I tend to take myself a little too seriously sometimes. I really enjoy working with filmmakers that don't underestimate my intelligence and know that I am an adult."
She said, "I will be discreet. It is as important to me as it is for him or her that I don't let these scripts out of my sight."
Source: Read Full Article