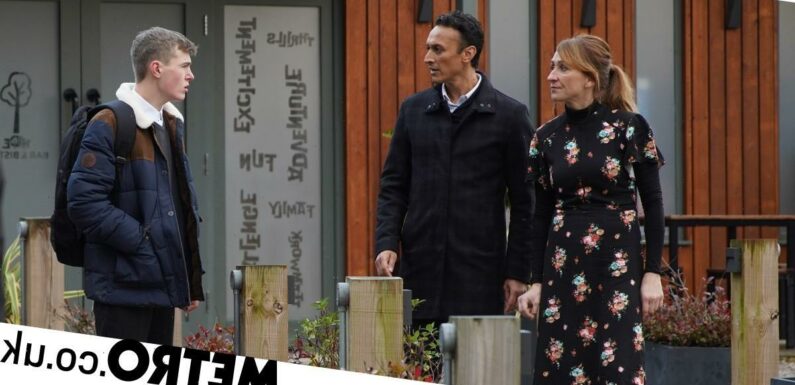 When Arthur Thomas (Alfie Clark) recently came out as gay in Emmerdale, he was surrounded by support from his family and friends.
The first person Arthur told was Nicola (Nicola Wheeler), when he used a game of hangman to spell out the phrase 'I am gay,' because he couldn't bring himself to say the words out loud. Nicola's loving support made him feel brave enough to tell Laurel (Charlotte Bellamy) who was equally supportive.
In tender and emotional scenes she reassured him about how much he was loved and how proud his dad Ashley would have been of him.
'Love is love. Love feels the same for everyone. And only you get to decide who you give your heart to, nobody else,' she told him.
It seemed that the entire family was on the same page about this, but in upcoming episodes Arthur has doubts that step-dad Jai (Chris Bisson) is really as supportive as he should be.
Arthur tells Laurel that a planned LGBTQ+ History assembly at his school has been cancelled. She rings the school to find out more and is told that a parent complained about the content.
Jai makes an insensitive comment, but it's enough to make Arthur wonder whether Jai could have been the complaining parent and he confronts him. Arthur feels that Jai would rather he suppressed his sexuality and went back into the closet.
This all leaves Jai feeling pained.
Can he convince Arthur that he's still on his side?
Source: Read Full Article