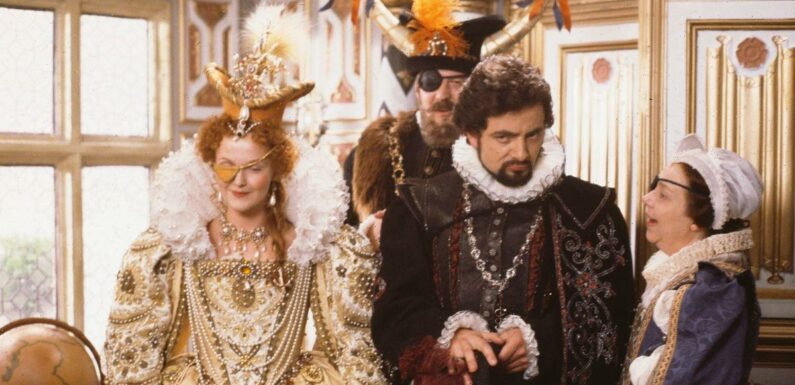 Bookmark
Sign up for the Daily Star TV newsletter for the biggest TV news
We have more newsletters
BBC's Blackadder is being revived thanks to a chicken dinner.
The show's creator Richard Curtis, 66, was at the same showbiz bash as actor Tony Robinson, 76, aka Baldrick, earlier this year.
And after he had to suddenly leave to have dinner with his wife, he felt so guilty he sent an email of apology to Tony – and a new Baldrick script.
READ NEXT:Blackadder creator Richard Curtis confirms show return but major star is missing
TV legend Tony said: "I could see Richard on the other side of the ballroom and planned to meet him after the formal part of the evening. But when I later went to where he'd been, I couldn't see him anywhere.
"The next morning, I had a fulsomely apologetic email from Richard saying, 'Sorry I couldn't stay. I had a text… there was a chicken in the oven'."
He added: "He said, 'I've just written a story for Baldrick – how would you feel about performing this on Comic Relief?'
"I read it and texted him straight back, 'Try and stop me'."
Tony is promising the new sketch will be top notch.
He said: "Baldrick reads a bedtime story, Cinderella, to put the entire nation to sleep.
"What's remarkable is the way Richard was able to pick up the voice and rhythms of Baldrick straight away, having not written him for practically 25 years."
But Tony is warning there's no chance of a full series.
He added: "Everyone's always said if we made another series, however good it was, people wouldn't be in the same headspace they were when they saw the original. We couldn't recreate it."
The sketch will air during Comic Relief, which is on March 17 from 7pm on BBC One.
Elsewhere, creator Richard confirmed which major star will be missing from the show.
See the full interview in the new edition of Radio Times.
For more of the latest showbiz and TV news from the Daily Star, make sure you sign up to one of our newsletters here.
READ MORE:
Dinnerladies cast now – tragic death, Corrie, addiction battle and rival soap roles
ITV Watching stars now – huge fortune left in will, co-star romance and career U-turn
BBC's Morecambe and Wise secrets – unearthed lost episodes, royal fans and third star
Source: Read Full Article